A new Catan game is on the way, but it won't be another competitive game of settlement building. Catan: Logic Puzzle is a solo 3D puzzler that has you arrange hex tiles to create trade routes and deliver goods between cities. It will be published by Kosmos Games, and release in September this year.
The game looks to mimic the basic settlement building and resource trading of the Catan series in a simplified brainteaser format. Played on a 3D board, you'll be placing down trade route tiles to connect mines, farms, and lumber camps to settlements and cities strewn across the island. A large desert tile will act as an obstacle you'll have to skirt around, robbers can steal goods if you get too close, and knights can be used to protect merchants.
It will include 40 different puzzles to solve, split into five 'chapters', and spread across four progressive difficulty levels. Catan: Logic Puzzle is being created in collaboration between series developer Catan Studio and Mixlore, which has published and designed several other puzzle games, including the Top Gun Strategy Game.
Have a look at the teaser trailer below for a render of the game in action.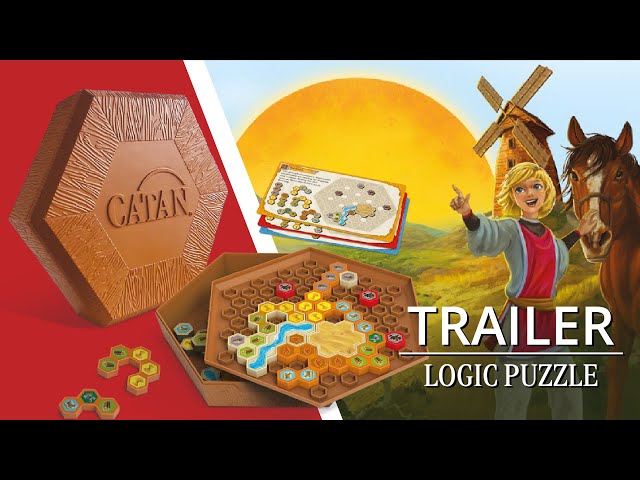 Catan: Logic Puzzle will be released in September for €30 / $36 / £26.
The Catan series has received a lot of expansions and spin-offs since the release of the original game in 1995, but Catan: Logic Puzzle is the first puzzle and dedicated solo game in the series. The Catan Dice Game is the only other spin-off product that can be played solo, but also accommodates up to three other players.
If you're looking to expand your Catan collection, read our guide to the best Catan expansions, or have a look through our pick of the best board games.