Creative Assembly has revealed it has three major pieces of content planned for Total War Warhammer 3 in 2023, in a video featuring the game's director Rich Aldridge. He says the team is putting the "final touches" on the first release, and will "be able to share that with you come April".
"We're moving as quickly as we can on this, so please bear with us," Aldridge tells Total War fans, adding that the upcoming DLC is a real "passion project", and he hopes players will see why CA spent extra time to perfect it.
There's been unrest in Total Warhammer's online communities in recent months, due to the slow pace of DLC content for the series' third instalment, released early 2022. In October, we learned there'd be a substantial gap before the next big DLC package, and at the end of last year, the awaited 2023 roadmap was pushed back – it's now expected some time in February. Aldridge acknowledges that this gap in communication was "frustrating" for fans, and says he aims to correct this in 2023.
In his statement, the game director also reveals that Creative Assembly was forced to change its work schedule after releasing Total War Warhammer III. He clarifies that last year the team had to focus all its efforts on Immortal Empires, and patching Warhammer III to ensure a "great foundation" going forward. That said, CA did release one DLC, Champions of Chaos, last year.
Aldridge now promises a "really exciting year" ahead, with three major pieces of content, alongside bug-fixing and quality of life improvements. As well as the upcoming release teased for April, there'll be one piece of content in the summer and one in the winter, plus patches. "This is our aim, so it's not a concrete plan," he warns. "Things can change."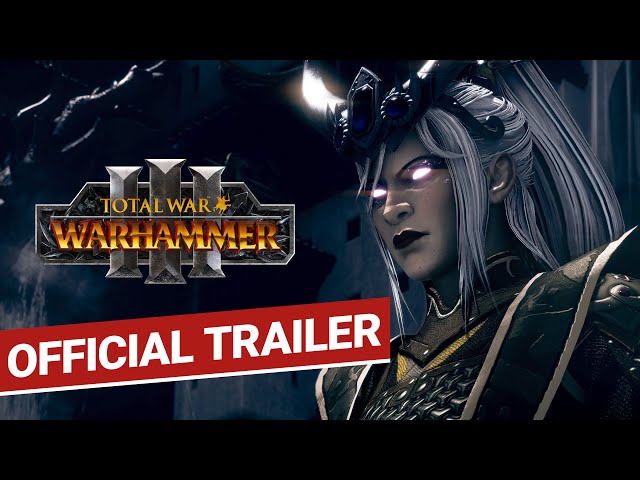 Aldridge says he hopes the new content will include some things on fans 'wanted list', and some surprises too. Of course, the number one thing on fan's wishlist is Chaos Dwarfs, and CA has made coy references to this faction in past statements, referring to the 'infernal hype train'.
In August 2022, a Senior QA lead revealed he'd begun work on DLC and would be 'offered to the flames' if he gave too much away. It certainly sounds like the Chaos Dwarfs could be the upcoming labour of love DLC CA has spent extra time on.
Check out our Total War Warhammer III review here – and if fantasy ain't your thang, well it's weird that you read this far, but here are the best Warhammer 40k games to try instead.