Kill Team 2nd Edition, launching in two weeks with the final release of the Kill Team: Octarius box, will continue to be supported with "major new releases every quarter" until June 2022 at the earliest, Games Workshop confirmed in a Warhammer Community article on Thursday. These, it said, can be expected to include "a conveyor belt of new Kill Teams with plenty of customisable options".
The quarterly drops – apparently built into the current cycle of 'War Zone' narrative chapters in the wider Warhammer 40k storyline – will reportedly consist of a "new setting" to match each new War Zone, the aforementioned "new models", and a "new killzone" – presumably meaning a new, themed set of Kill Team-appropriate terrain for each change of narrative backdrop.
This kicks off with the current Octarius setting, but will then go "elsewhere, shining a spotlight on the elite operatives battling it out across the galaxy", says GW. And, while the firm gives no specific written commitment as to how many of these quarterly release waves there will be in total, the article's 'roadmap' graphic indicates there will be at least three initially, meaning the game will be supported until at least June 2022.
Thursday's article added that Kill Team 2.0 would get "substantial additional support in places like White Dwarf" (GW's in-house magazine), but gave no details yet as to what such supplementary content might include.
It comes after Games Workshop promised fans on Monday that it would fulfil every single pre-order it receives this weekend for Kill Team: Octarius – the new edition's fanfared launch box set.
Kill Team: Octarius goes to pre-order on Saturday, August 14, and will release two weeks later on August 28 – but, since GW has confirmed it will be a limited edition, one-time release, concerns have been high that the box will sell out very quickly worldwide, as was the case with the recent Hexfire Battlebox, and Warhammer Quest: Cursed City earlier this year.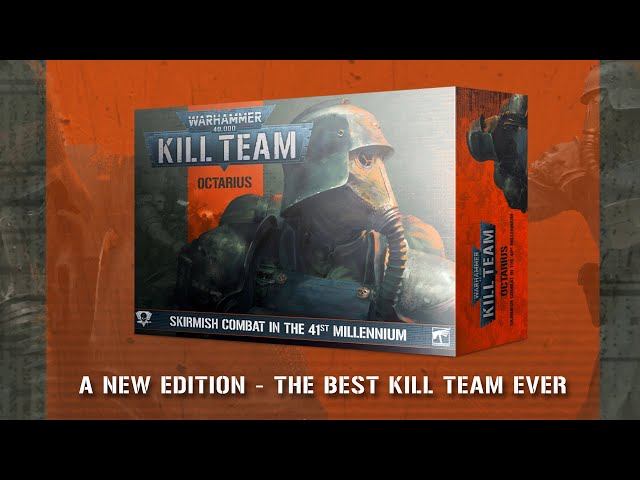 Also in Warhammer 40k news, the Black Templars chapter of Space Marines are getting a brand new Emperor's champion – and, more surprisingly, a mysterious "Black Templars launch box".
More into Warhammer's fantastical side? Check out our certified plague-free guide to Age of Sigmar's Skaven faction.