Hello there! It's our pleasure to welcome you to the next evolution of Wargamer. As you can see, we've spruced the place up a treat, although believe us when we say that's only the beginning. In our new form, brought to you by Network N – the folks behind PCGamesN, The Loadout, and Pocket Tactics – Wargamer will continue to deliver you top-quality editorial reviews, news, and guides, covering the latest and greatest wargames – but we're also expanding our territory far beyond that, and we aim to keep growing.
Never fear: we're still going to be the best place on the net for coverage of the pure-bred, hardcore historical wargames you love, in digital, cardboard, and miniature forms. But let's address the elephant in the room: from now on we'll be giving you more than that. We're casting our net wider – much wider in fact – and we'll even be covering games that don't include war at all. "But why?" we hear you cry, "you're Wargamer!" – and you deserve an answer.
During the 25-year history of our site, we've watched the meaning of the word 'wargame' steadily change, expanding to encompass digital, tabletop, miniatures, board, and card games alongside the maps and counters of old. The advent of virtual and augmented reality games is beginning to broaden those horizons yet further.
With wargames now existing in all these worlds at once, we, as wargamers, have to recognise that our hobby is not a world apart – not a rigid, inviolate enclave for fans of one or two specific things. Rather, it's a huge and fast-growing empire of games which now overlaps with almost any other gaming genre you care to name.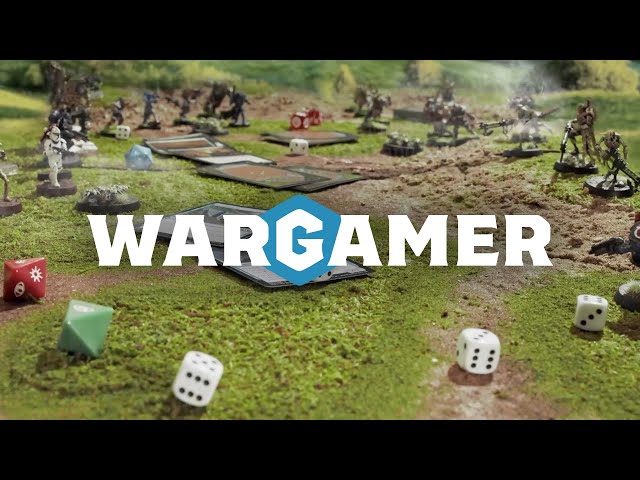 Some might see this in a negative light – the notional decline of 'true' wargaming – but for us, it's the most thrilling development yet, because it opens our hobby up to an entire world full of potential new players.
For many more years than we've been rolling dice and clicking mice, wargames have been sitting right there next to the board games, collectible card games, fantasy miniatures, roleplaying games, and other assorted tabletop joys of our friendly local game stores. Well, we think the very best content for players of all these games – and more – should live together too.
We think it's time to recognise that the gamers who love these things are not warring factions but one big, messy, diverse tribe. That a gamer who enjoys meticulously planning a WWII military offensive in Gary Grigsby's War in the East might also get a kick out of creating their own Magic: The Gathering deck, or dice-rolling their way through the Forgotten Realms with their friends in D&D – if only they found the opportunity.
That's what the new Wargamer is all about: bringing our big tribe together. Not just by making awesome content about wargames, but by covering our hobby in a way that reaches every potential tactician, strategist, and roleplayer.
It's an incalculable honour for us, your new Wargamer editorial team, to begin that noble endeavour – indeed, it would seem some introductions are in order!
Alex Evans – Editor
Hello folks, I'm Alex, your new Wargamer Editor. With the invaluable help of my predecessor Joe (whose editorial excellence you can still enjoy over at PCGamesN, where he's Strategy Editor) I've been privileged to spend the last few months building our spiffy new website into a veritable Aladdin's Cave of tabletop and digital wargaming content, both old and new.
I've been obsessed with all things gaming – but especially anything filled with strategy, tactics, compelling storytelling, fantasy, sci-fi, or painted toy soldiers – for over 20 years, and worked in journalism and online media for seven of those. I've got an MA in International Journalism, a heavily-customised garage full of Warhammer models and a near-lycanthropic hunger to create the best damn wargaming and tabletop games site on the internet. We're going to do great things, and we'd love for you to join us.
Callum Bains – Staff Writer
Hello everyone! I'm Callum, and have the absolute pleasure of joining Wargamer as a Staff Writer. I can dig just about any tabletop lovely that's put in front of me, whether that involves crawling through dark dungeons on a hex grid, calculating a grand strategy across a sprawling board, or getting stuck into some typical pen and paper roleplaying.
I'm keen to make Wargamer the hotspot for illustrious, insightful, and inspirational coverage of all your tabletop and digital wargaming needs, and have previously penned pieces for the likes of TechRadar, GamesIndustry.biz, Clash, and The Telegraph. Stick around; big things are on the horizon.
Feel free to hit the About Us page to see our beautiful faces, and find out all you could wish to know about Network N, and our lovely sister sites (seriously, they're brilliant and do not bite).
That said, we're more interested in meeting you lot – do please follow us on Facebook and Twitter, or join our Discord server! The more, the merrier; we have no player limits here.