A board game version of the hit video game FPS series Call of Duty is coming out in 2024. Activision has teamed up with designer Arcane Wonders in what a press release calls "a long-term partnership". Described as a "thrilling new strategy game series" – so we're thinking expansions are a distinct possibility – the COD board game will hit Kickstarter in 2023, and come to retail the following year.
As for what it'll be like, Call of Duty: The Board Game will combine "elements of strategy, tactical planning" with "intense, fast-paced action" in 'iconic' COD maps from across the video game series. It'll feature a variety of game modes and scenarios, including team-based objectives, but it seems like it's not a co-op board game – you'll be fighting other players. There's also no word on a COD Zombies mode yet.
Arcane Wonders is known for tiles like Foundations of Rome and Air, Land, & Sea. Bryan Pope, CEO, and a lead designer on COD: The Board Game says: "As life-long COD fans, we've worked hard to capture the scope, stakes, and sheer intensity of the video games in ways that COD fans and board gamers new and old will love.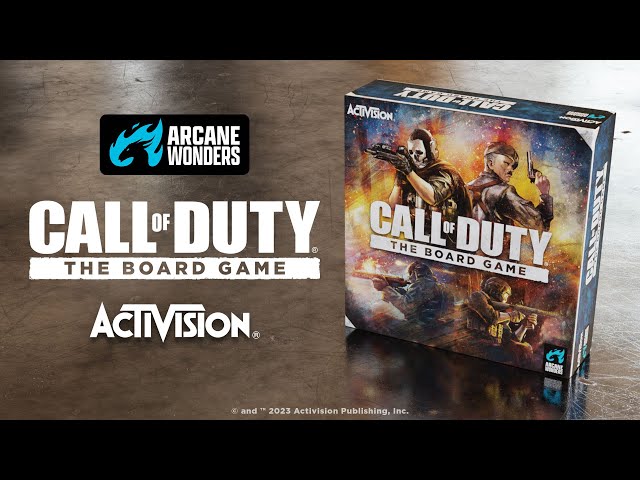 "We're looking forward to bringing the unforgettable fun and competitive frenzy of COD to game night for years to come."
Players will take on the roles of operators, each with their own "signature weapons and unique combat skills". There'll also be miniatures (duh! This is a video game board game, after all) for both the soldiers themselves, and their weapons.
The Call of Duty board game is slated for retail release in 2024. We'll keep an eye out for word on its upcoming Kickstarter, but till then check out our list of the best strategy board games of all time.