Gloomhaven and Frosthaven publisher Cephalofair has announced the date of its next crowdfunding campaign. From June 20 2023, fans of one of the best board games around can pledge towards the upcoming Gloomhaven Roleplaying Game, as well as a line of more than 600 Gloomhaven miniatures. Cephalofair announced the launch date via its official blog on February 18.
The Gloomhaven RPG expands the world of the titular board game, offering eight ancestries and 16 Gloomhaven classes to choose from. "Once created, characters will not only be able to engage in the groundbreaking strategic combat they are familiar with – but also be given the tools to interact with the world and people around them in ways they never have before", says Cephalofair.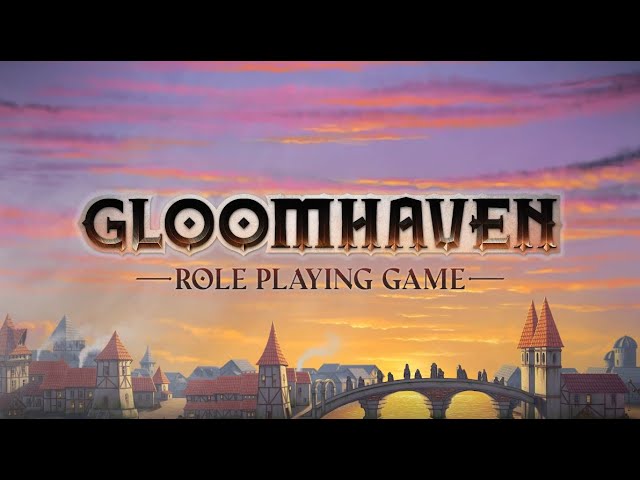 The RPG will include everything a 'Gloom Master' needs to run a game, including an RPG book, GM screen, and card set, as seen in the dedicated trailer above. It seems existing components from Cephalofair's games will also be cross-compatible.
According to Cephalofair, the enormous range of miniatures will feature a "core Gloomhaven set" of around 250 miniatures. There'll also be additional setting, monster, and character miniatures to help flesh out the game.
"Our team has been hard at work for the last 2 years sculpting and lining up production partners to bring you the quality and value you expect from a Cephalofair product and are excited to share the final results in June", Cephalofair says. "With thematic poses, sculpted bases, and high levels of quality control – we hope you will be pleased with the final results."
We know from the Backerkit placeholder page that Frosthaven will also see a second printing as part of the crowdfunding campaign. Cephalofair also promises to announce "more exciting things leading up to, and throughout, the Backerkit crowdfunding campaign".
You can learn more about the campaign in Cephalofair's blog post.