Total War: Warhammer III Immortal Empires is now out of beta and available to all players. The colossal campaign mode, which allows players to fight across the entire Old World map, was previously restricted to series stalwarts who owned all three Total War: Warhammer games.
Developer Creative Assembly announced the news on Thursday alongside its latest patch notes. The update comes as part of patch 2.4 for the game, together with bug fixes and minor quality of life improvements.
While the Immortal Empires mode and its huge map has been opened up to anyone who owns Total War: Warhammer III, players will only be able to field armies from games or DLC that they own. The dozens of other factions from across the series will still be present under AI control.
Creative Assembly says it is also making DLC from previous games available to purchase whether or not you own the game it was attached to, unlocking the faction in Immortal Empires mode.
Earlier this month Creative Assembly apologised for silence around the game, though promised it was working on three DLC packs it couldn't yet name. The end of this sizzle trailer for Immortal Empires shows a sneaky few seconds of a sinister, underground mine working or metal mill laboured in by goblinoid slaves, concluding with a very partial glimpse of a chuckling overseer…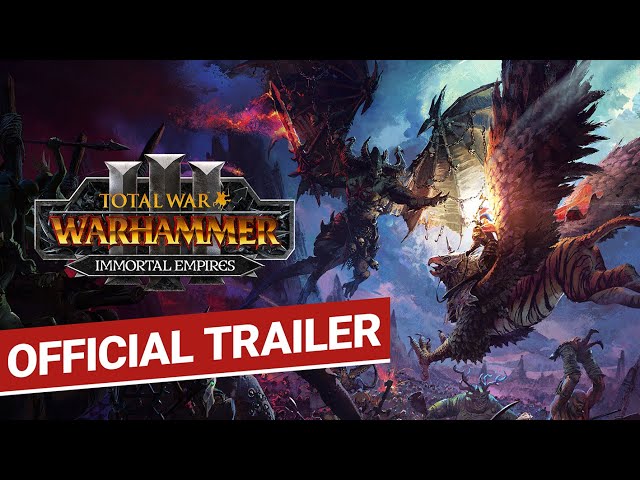 We rate the Total War: Warhammer series among the best Total War games, and III as possibly the best Warhammer fantasy videogame full stop; a campaign mode that encompasses the entire Warhammer Old World is something that fans have wanted since the first game released. If you're an Xbox Game Pass subscriber you can try it out now as part of your subscription for free – give it a shot!