The official twitter account for UK Games Expo, the UK's largest RPG, miniatures, and board games expo, has admitted to errors made in the organisation of this year's RPG participation games. A Twitter thread on Tuesday states that "an RPG scenario was rejected prior to this year's show due to subject/theme of sexual orientation" and "new GMs did not receive their Volunteer Orientation training".
According to a joint statement by UKGE's directors Richard Denning and Tony Hyam, "UKGE does not accept scenarios containing "sexual content" due to the past experience of this type of content causing distress and upset to players. However, this does not extend to sexual orientation. The [RPG manager] volunteer made an error of judgement in conflating the two and UKGE offers our unreserved apologies to the GM".
They continue: "It is not our policy to censor based on sexual orientation and we failed the GM by rejecting the scenario and the volunteer by not giving sufficient support and advice. The volunteer was over sensitive to an incident that occurred in 2019".
The statement adds that the absence of Volunteer Orientation training was the result of "an error in administration where two people each thought the other had dealt with the matter and so the training was not set on the administration system", continuing "We are updating our computer systems to ensure it cannot happen again".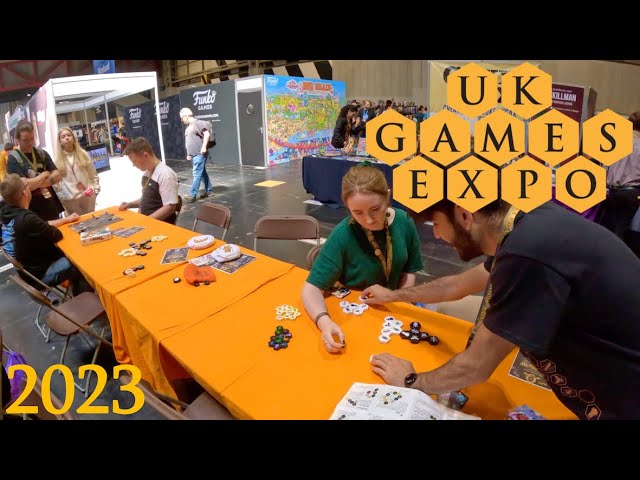 TTRPG designer and freelance writer W.H. Arthur first raised complaints about rejected RPG sessions on Monday via Twitter, stating; "For UKGE, I offered to run RPGs by queer creators; Dream Askew by Avery Alder and Sleepaway by Jay Dragon. Dream Askew was rejected because the organiser didn't want "themes of sexuality or orientation", and reference to queerness was removed from Sleepaway's event description."
An article by Dicebreaker covering Arthur's assertion raised the claims that GMs were not invited to orientation training by UKGE. UKGE states in the Running an Event section of the website that anyone proposing an event must attend "online training to ensure that both your experience and that of the visitor is enhanced and that the events are run in an environment that is safe and secure".
Wargamer's Matt Bassil attended UKGE this year and saw stands that plainly advertised content related to queer sexualities; guide listings for The Pocket Workshop, Awfully Queer Heroes, and MilmoComics make clear that they produce LGBTQ+ content.
The attendee terms for UK Games expo state that "Racial abuse, sexual harassment and intolerance due to gender, race, religion and sexual orientation… would be found unacceptable and would not be tolerated at UK Games Expo".
Wargamer has contacted UK Games Expo for comment and will update this article if we receive more information.