A collector's edition for Warhammer 40k: Space Marine 2 is now available for pre-order, according to a press release from Focus Entertainment and Saber Interactive released on January 30. Along with the core game and the Macragge's Chosen DLC, the edition will include a steelbook, behind-the-scenes art book, and a resin statuette of returning Space Marine protagonist Lieutenant Titus.
The sequel to third-person shooter Warhammer 40k: Space Marine is set to release sometime in 2023. It'll be available on Xbox Series X, PlayStation 5, and PC. The console collector's edition will include physical copies of the game, while the PC equivalent will be sent as a Steam download code.
The resin statuette included in the edition apparently has an interchangeable head and helmet, and its dimensions are 8.25 inches by 6.7 inches. The 64-page art book is illustrated by the Saber Interactive team. To receive the edition by release day, fans will need to pre-order by February 16. The collector's edition costs €249.99 / £229.99 / $249.99.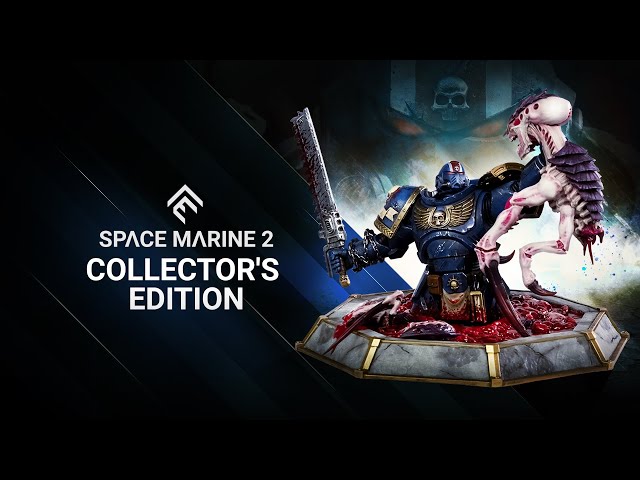 Find out more details on the Warhammer 40k: Space Marines 2 collector's edition pre-order page.
To keep up with more details on the videogame, keep a close eye on our Warhammer 40k Space Marine 2 release date speculation guide. You can also check out which of the Warhammer 40k games we think hold up the best.