The Starfield release date isn't until Wednesday September 6, but fans are already planning a Warhammer 40k Starfield mod project. Yungsofa, a Warhammer 40k fan and the lead on the 'Starfield: 41st Millennium' project, is looking for writers, artists, and lore masters to join the team and be part of a project he says could last "five to ten years".
Because Starfield is built on similar technology to Skyrim and Fallout, there are already a slate of Starfield mods for the unreleased game. We're sure this won't be the only modding project that aims to bring Warhammer 40k factions to life in Bethesda's massive new RPG.
Yungsofa – who prefers not to provide an IRL name – is a "stay at home dad with many hobbies", a background in IT and as a Quality Assurance Technician for live events in Las Vegas. Starfield: 41st Millennium will be his first mod project, though he has a year's worth of practise with Papyrus scripting and the Creation Kit modding engine for Bethesda games.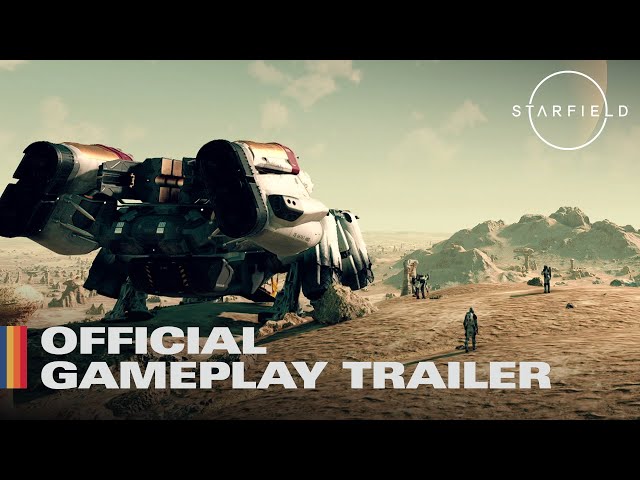 The team already has three more core members, focusing on level design, Papyrus coding, and production. The group came together first as a guild for the MMO New World. "We're super new to the scene", Yungsofa acknowledges, though he adds "I'm talking to a few [veteran modders] right now that have history in Skyrim mods and Fallout mods".
If you're interested in participating, the team is currently looking for lore experts, writers, and artists. You can join the project Discord via this link.
Yungsofa says: "I have spent over 10 years following mod projects and studying them. I know how and why a lot of these projects fail, and I know why some succeed… You need a clear vision and persistence". He says that "people have lives and will come and go, so you need to account for this" – fostering a community around the mod project is one of his key goals.
He holds up 'Beyond Skyrim', a multi-mod project that brings the whole of the Elder Scrolls world into the Skyrim engine, as an example of a mod project run correctly. "They always engaged with the fans and offered insight… the community support they now have is huge".
Warhammer 40k game mods are perennially popular: whether that's Dawn of War modders adding enough Warhammer Titans into the game to break its engine, Arma 3 mods that let you fight (and die) in a multiplayer Astra Militarum company.