Games Workshop spent $8.6 million (£6.7 million) on molds for Warhammer miniatures last year, according to the firm's financial report for 2022-23. It says the "majority" are for "new plastic miniatures", though doesn't detail which Warhammer 40k factions or Age of Sigmar army were reinforced by this investment into injection molding tools.
Though it's tempting to assume that those new molds correspond to all the Warhammer 40k, Age of Sigmar, and other minis GW released in April 2022 to June 2023, the firm casts miniatures months in advance of when they go up for pre-order. Much of this expenditure will be for future releases.
If you're interested in learning about the injection molding practise, check out this video by hobby YouTuber Goobertown Hobbies.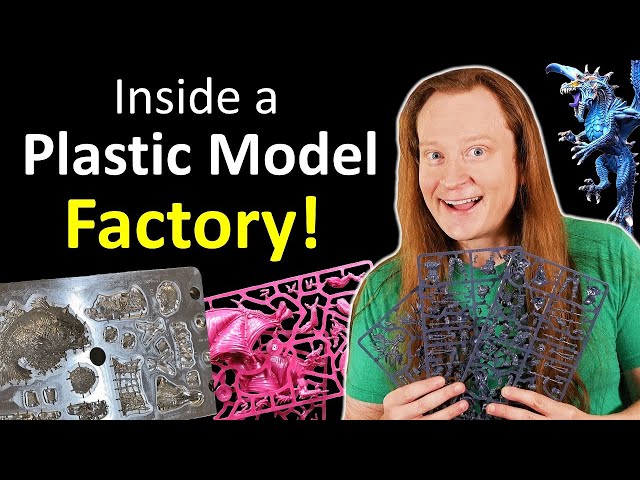 GW spent a further $2.3 million (£1.8 million) on "tooling, milling, injection moulding and paint machines". We know from GW's 2020-21 financial report that it consolidated all its paint-making machines into a new, 10,800 square foot (1000 square metre) factory – giving us an upper estimate for how much space that machinery might fill.
GW's pre-tax profits for financial year 2022-23 were $220 million. Wargamer discovered lots of juicy titbits in GW's half-year report: like the fact that the Warhammer 40k film deal with Amazon wouldn't be signed that financial year, or the surprisingly low numbers of Warhammer+ subscribers. The full year report for 2022-23 makes for rather more prosaic reading.
The report does mention that Warhammer: The Old World is "soon to be released". Given that this is a management report to investors – in which claims about the past are audited, but claims about the future are mere predictions – we'll be cautious, and take this as a sign that GW is targeting financial year 2023-24 to launch the revamped fantasy wargame.