Hornby Hobby PLC has bought 25% of the shares in wargames manufacturer Warlord Games, along with the option to "acquire more of the business" in the future. The Warlord Games sale was announced to customers in a subscriber email on Wednesday, which states "the existing management team will remain in place to drive the business as we always have".
Warlord has produced products in collaboration with Hornby before, including a special edition of its Blood Red Skies dogfighting board game using Airfix model kits. The firm says there are "great opportunities for both companies by pooling resources, talent and experience".
Hornby Hobby already owns several classic British hobby brands, including Airfix model planes, Humbrol glue and paint for miniatures, Corgi die-cast metal cars, Scalextric slot cars, and Hornby model trains. During the coronavirus pandemic Hornby experienced a marked boost to sales, as adults looked for indoor entertainment.
Warlord Games produces plastic, metal, and resin miniatures for many genres of game, particularly historical wargames, and produces some amazing battle sets with all the models and terrain you need to recreate a famous historic engagement: our Pegasus Bridge review gives an overview of one.
Warlord also makes excellent wargame rules. Bolt Action is one of the best miniature wargames, capturing the confusion of company scale engagements during World War Two while remaining lightweight and easy to use. This video by MiniWargaming shows you how to play in just over ten minutes!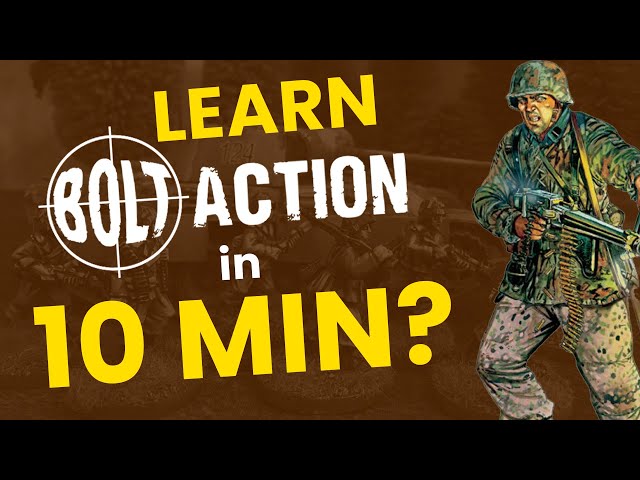 Warlord Games was founded in 2007 by two former Games Workshop employees; sales director John Stallard, and White Dwarf editor Paul Sawyer. The pair had recently been made redundant, but saw an opening in the wargaming market: plastic 28mm scale historical miniatures. They hired former Games Workshop sculptor Bob Naismith, the designer of the very first Space Marine miniature, to design a kit of plastic Roman legionaries.
Buying wargames miniatures is one thing, buying a wargames company is quite another. If you're interested in the ins and outs of the wargaming business, you might be surprised to learn how close Games Workshop to a financial catastrophe between 2014-16. Our interview with Annie Norman, the one-woman band running Bad Squiddo miniatures, gives an insight into the pressures in the industry.