Age of Wonders 4 only released last month, on May 2, but the fantasy 4x game is already receiving its first DLC pack. Dragon Dawn adds a bunch of new dragon-themed content to the game, including a new ruler type, new realm, and two new Tomes of Magic. It'll be available from June 20, and players who bought the Age of Wonders 4 Expansion Pass or Premium Edition will receive it on launch.
The Dragon Ruler is perhaps the most eye-catching part of this expansion. At the expense of a hefty upkeep cost, this new ruler type comes with unique skills, events, and transformations – plus some pretty detailed character creation options, letting you create the exact right type of dragon for your game.
There's also a Lizardfolk physical appearance for your empire, and two New Tomes: Evolution and Dragon. Evolution gives new units that evolve as they level up, while Dragon lets you summon dragons, use their powers, and become them.
There's also the Scars of the Ashen War, a realm option where you can become the chosen hero of warring powerful Elder Dragons or, if you're up to the challenge, help them all make friends with one another. There's some other little extras too, like a new society trait Artifact Hoarders.
The Dragon Dawn expansion pack arrives June 20 and will cost $9.99 / £8.49. The free 'Wyvern update' will come alongside it bringing updates and quality of life changes. This is the first of two Age of Wonders 4 expansions planned for this year. Empires and Ashes – where players can "fuse Magic and Steel" – is expected much later, in Q4 2023.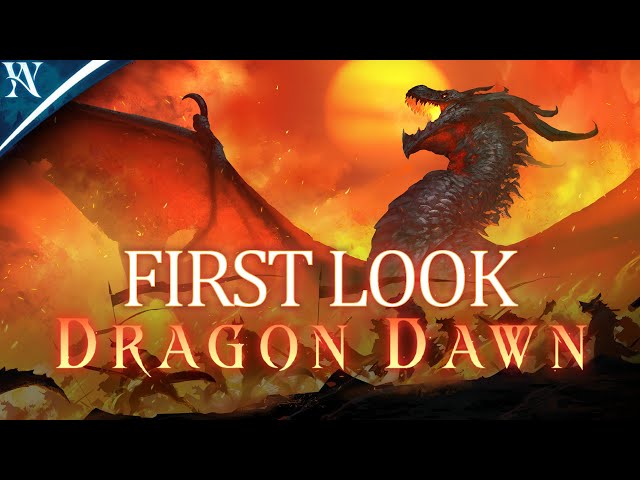 Age of Wonders 4 is great – as we discovered in our Age of Wonders 4 preview, it's like a big endless toybox. You can also read about the other top turn-based games on PC right here. Paradox has a good recent track record with DLC, we absolutely loved Crusader Kings 3: Tours and Tournaments, for instance.