Archaeologist Tomasz Olszacki uncovered a 500 year old board for the ancient board game "Mill" or "Nine Men's Morris" while excavating the ruins of an early 16th century castle at Ćmielów in the Świętokrzyskie Voivodeship, Poland. According to Olszacki, the classic board game may have been carved by workmen constructing the castle, or children or servants at a later date.
Nine Men's Morris -"młynek", or "little mill" in Polish – is an abstract board game, similar to Chess or Checkers, played at least as far back as the Roman Empire. The board Olszacki uncovered is tiny, measuring just 13.5cm on a side. Olszacki explains that the playing pieces "were made of perishable materials: wood and leather, which is why they have not survived to this day".
Nine Men's Morris was popular throughout medieval Europe, including Poland. Olszacki says: "We know of an engraved game board from the church in Opole in Silesia (13th century) and the Royal Castle in Warsaw (17th century)".
He adds that chess was popular at the same time: "A perfectly preserved set of medieval chess pieces can be seen in the castle in Sandomierz, they date back to the 12th or the first half of the 13th century".
Olszacki's research at the castle "has been going on for a year and is aimed primarily at identifying its architecture", in concert with "major conservation works initiated by the new private owners, Anna and Tadeusz Zarębski". He's been working with another archaeologist, Damian Odzimek.
He explains: "Until now, most of the ruins were underground". The pair have uncovered many finds: "stove tiles, richly decorated architectural elements, as well as coins and parts of clothing. Skeletons of people who were killed by the Cossacks during the Polish-Swedish war in the mid-17th century were recovered from the moat".
The castle was originally owned by "an outstanding politician and patron of the Polish Renaissance: the great chancellor Krzysztof Szydłowiecki of the Odrowąż coat of arms".
"I'm not a board game expert myself. Although, of course, I play chess", Olszacki states. He also plays kids boardgames with his sons. For an overview of the contemporary board game market in Poland, publisher Portal Games provides an interesting retrospective: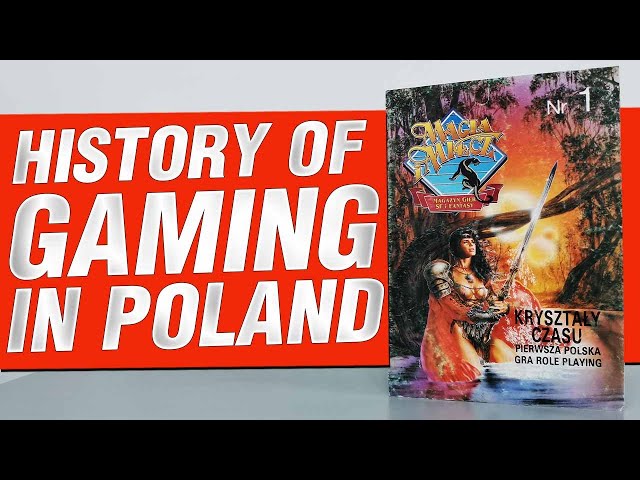 Having previously written April fool's day articles about archaeological board game discoveries here at Wargamer, it's very cool to learn of a real one. We have immense respect for the serious work Olszacki is undertaking, shedding light on the long history of human culture and the role games have played in it.
We also can't get over the sheer DnD vibes of the whole thing – this is literal buried treasure. While the Ćmielów board was a very mundane example, exquisite ancient board games have been found in the grave goods of royalty around the world. Why not add an ancient board game to the treasure horde of your next DnD one shot – or even use a real abstract game as part of an in-game puzzle?
If you'd like to read about a far more modern board game, check out our recent Vampire the Masquerade: Milan Uprising preview, a digitally dependent board game that will not survive the ages as well as Nine Men's Morris has. We also have a guide to the best board games, full stop. Nine Men's Morris will sadly never have a place on that list – it's been mathematically 'solved', such that playing perfectly will always generate a stalemate.
Photograph of the Nine Men's Morris board by Tomasz Olszacki. Photographs of the castle at Ćmielów during excavations by Robert Neumann.