The first set of tools for Blood Bowl 3 private league organizers "should roll out during season one, in the following weeks" according to project manager Gautier Brésard of Cyanide Studio. In an interview with Wargamer, Brésard talked about progress implementing features fans have requested since Blood Bowl 3 launched, ahead of season one of the game's global multiplayer ladder kicking off on June 22.
Private leagues are a massive part of the online Blood Bowl Community, and are a big part of the draw for this sports-themed Warhammer fantasy videogame. Tools for league administrators in Blood Bowl II allowed fans to create and administer virtual leagues with hundreds or even thousands of members, and fans hoped they could seamlessly move their leagues across to its sequel.
As things turned out, league organizers were so unimpressed with the administration tools shipped with Blood Bowl III that they submitted an open letter to Cyanide, stating they simply couldn't migrate their leagues to the new game until fixes were made.
Brésard says that the features requested in the letter will be among the first to drop during the new competitive season, and rattles off several from the top of his head: "The ability to progress your competition manually, start and advance rounds, end the competition, invite everyone in your league, promote certain people as administrators of your league, replace a team with another, set specific results for matches, and seed knockout competitions. And hopefully more!"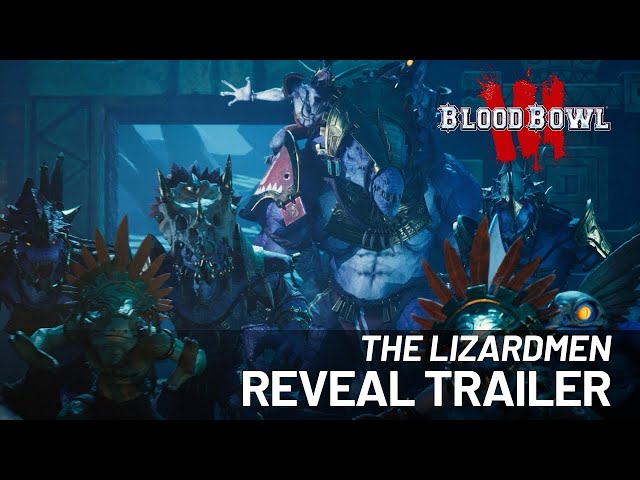 Brésard adds that some of the signatories to the letter have been involved with testing these features. He also states that the partnership with league organizers will continue beyond this round of updates; "It's going to be a long term partnership to implement more and more tools for administrators".
His long term aspiration "is for administrators to be able to manage their leagues without having to fire up the Blood Bowl III game", with a dedicated web app accessible via any device granting them an easier entry point to their league data.
I was positive in my Blood Bowl III review, but the game suffered from crashing problems and other bugs that disrupted multiplayer and disappointed customers at launch. Part two of my interview with Brésard discusses patches, bug fixes, and why he thinks Blood Bowl III season one multiplayer will be far smoother than the game's launch.
According to a PR for Cyanide Studio, Blood Bowl III will be under maintenance on June 22 between approximately midnight PST / 8am BST and 8am PST / 4pm BST, and the season one content should be live by June 22, 9am PST / 5pm BST.