Players joining the Blood Bowl 3 season one global multiplayer ladder won't be hampered by the same crashes and bugs that blighted the game's launch in February, according to project manager Gautier Brésard. In our interview about the fast-approaching Blood Bowl 3 update, Brésard tells Wargamer why he thinks new and returning coaches can be confident when the season launches on June 22.
Despite giving Blood Bowl III a positive review, we haven't added it to our list of the best Warhammer fantasy videogames, in part because the post-launch multiplayer experience was extremely rocky.
The new season comes with free season pass goodies for all players, including the Lizardmen team, but the global multiplayer experience needs to be smooth for the game to tempt in new or lapsed players. Games of Blood Bowl 3 run to around ninety minutes, so a disconnect can be devastating.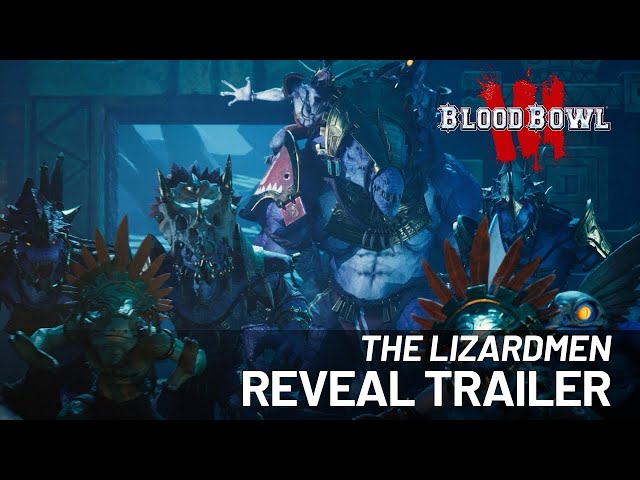 Brésard says he is "very confident" that players will have stable games when the competitive season launches: "We barely have any crashes now… The biggest ones were fixed days after launch, and the rest were fixed during pre-season". He adds that "if anything happens, the team is there and we'll fix the issues as soon as possible after they arise".
As a failsafe, the game also now has a reconnection tool. "If your game crashes or you are disconnected, you have five minutes to come back to the game and then continue".
Brésard promises a lengthy patch note when the season launches, with "a lot of bug fixes, a lot of rules updates, a lot of small quality of life features, improvements to in-match readability" among other small but necessary fixes.
Brésard states that "we've already gone through the hardest part. The game's running now without any crashes, so there's much less risk of unexpected issues". He acknowledges that "the weeks around launch were frantic, we had a lot of work to do".
He adds that the team hasn't been crunching to get the new Season ready: "we're here for the long haul – there's really no point in burning ourselves now when we have years of content to add… Everyone on the team has had time to take some sleep, take some holiday. And now everyone's on the bridge getting ready for the season one launch".
In the first part of our interview with Brésard he outlined improvements to administration tools for private leagues that he says will launch "in the following weeks".
The other big feature for the season is the cosmetic content attached to the 'Blood Pass', which Cyanide made free this season as part of an apology for fan disappointment with the launch. Watch out for the third part of our interview to learn how Cyanide is implementing them in Blood Bowl 3.
According to a PR for Cyanide Studio, Blood Bowl III will be under maintenance on June 22 between approximately midnight PST / 8am BST and 8am PST / 4pm BST, with the season one content going live by June 22, 9am PST / 5pm BST.