Imagine if you could walk around and experience the world of your DnD game. It sounds too good to be true, but it's the aim of Dungeon Full Dive. This VR and PC title, which just dropped a new trailer, lets you experience a DnD game both on a virtual tabletop and playing your character in first person.
Created by TxK Gaming Studios, Dungeon Full Drive came to Kickstarter in late April 2021, and raised £204,000 ($255,000) from backers. It's now expected to enter early access later this year.
The basic draw of Dungeon Full Dive is to experience DnD (or the tabletop RPG of your choice) in a new, immersive way. You can be players rolling dice around a virtual table or map, then dive into the game to see the action (or roleplaying) up close, with a 3D avatar to represent your character. Likewise, your DM can transform into the NPC characters and monsters you meet on your travels.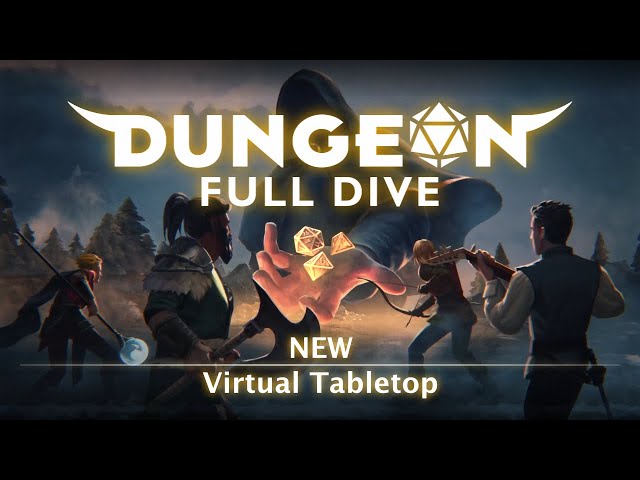 The game comes with its own premade environments and DnD maps, but will also let you create your own to play with. You can look at these from afar, or zoom in and become your player character. It sounds pretty interesting, although watching the trailer, I can't help but feel that the giant DM which floats above you, staring down with cold dead eyes like some unforgiving deity, could take away from the "most immersive way to play tabletop RPGs online". Perhaps there's an option to turn that off.
Dungeon Full Dive released an announcement trailer on May 10, and is expected to enter Steam early access in 2023. It's presumably still in its early stages, and looks a little janky right now – in a very 'VR way', if that means anything to you. We can see how it could be a fun tool to play around with though, especially if you're looking for a new type of DnD virtual tabletop.