According to a Nintendo Direct livestream from June 21, we'll be getting a Gloomhaven Switch port in September. Twin Sails Interactive's port of one of the best board games ever made will be available from September 18. Gloomhaven is also already up for pre-order on the Switch store, with additional content available in two premium editions.
Gloomhaven is a cooperative dungeon-crawler with RPG elements. In its tabletop form, it's a legacy board game that takes inspiration from eurogames and tabletop RPGs.
Players uncover story beats and unlock experience points by clearing dungeons, and combat focuses on their chosen character's unique deck of ability cards. With 17 Gloomhaven classes to choose from and 280 scenarios to play, Gloomhaven offers a meaty campaign to sink your teeth into.
It's been a big month for Gloomhaven so far. Board game publisher Cephalofair recently launched a Backerkit campaign to crowdfund Gloomhaven second edition, new miniatures, and the upcoming Gloomhaven RPG. Backers can also nab a second printing of Frosthaven, which we gave a perfect ten in our recent Frosthaven review.
It appears you can only pre-order Gloomhaven on the Switch store through the two available bundles. 'Mercenaries Edition' includes an additional 17 scenarios in the form of the 'Solo Scenarios: Mercenary Challenges' DLC. You can currently pre-order Mercenaries Edition at a discounted price of $35.99 (£32.39).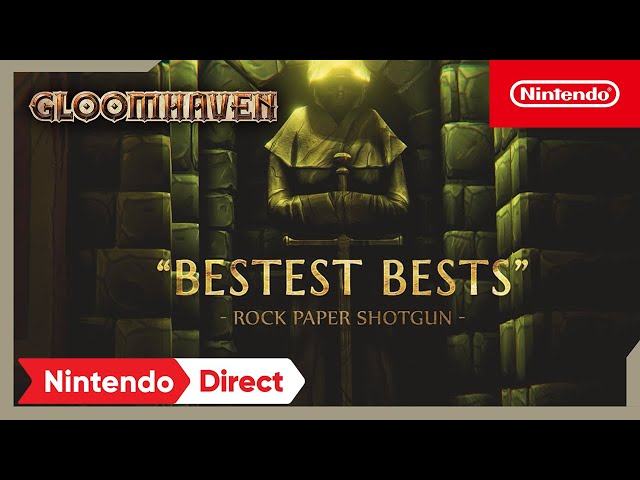 'Gold Edition' includes this DLC as well as Jaws of the Lion. This DLC adapts Gloomhaven: Jaws of the Lion, a smaller spin-off game with its own story, classes, and scenarios. Gold Edition is also currently on sale at a discounted price of $44.99 (£40.49).
If you want to learn to play before you buy, check out our Gloomhaven beginner's guide. Or, if you're looking for more digital gaming, here are our favorite turn-based games.