Hearts of Iron 4's free Barbarossa update, arriving with the No Step Back DLC later this month, applies a pointed alternate-historical 'fix' to the different Communist branches in France's Focus Tree, publisher Paradox revealed in its latest dev diary on Wednesday. The studio also revealed it's adding DirectX 11 support to the game (though DirectX 9 remains the default option).
As of the new update, the die-hard French Stalinist Maurice Thorez will no longer remain in charge of the ruling PCF party if you pick the 'Anti-Fascist Coalition' branch of the Communist French Focus Tree, after the USSR and Third Reich sign the Molotov-Ribbentrop Pact. "I felt that it was weird you would keep him as a leader if you do not go for the 'Loyalty To Moscow' sub-tree", wrote HoI4's tech lead in Wednesday's post.
Instead, if France chooses any path other than 'Loyalty to Moscow', Thorez will now be replaced by the vociferously anti-fascist WW1 veteran René Nicod, who'll grant +5% War Support, plus other bonuses to recruitable population or non-core manpower, depending on which branch you choose.
The tweak seems like a testament to how far Paradox will go to 'mend' every little perceived peccadillo in the vast historical (and alt-historical) tableau that is Hearts of Iron 4.
After settling on Nicod as the alternate leader, the studio even tracked down and shipped an original photograph of the man to Sweden from France, just to get an authentic in-game portrait. Wow.
Paradox says the addition of DirectX 11 support (already provided in the studio's newer games, like Stellaris) wouldn't make any visual differences – but should make the game run noticeably faster, especially when using "a lot of mods that bring extra textures and models".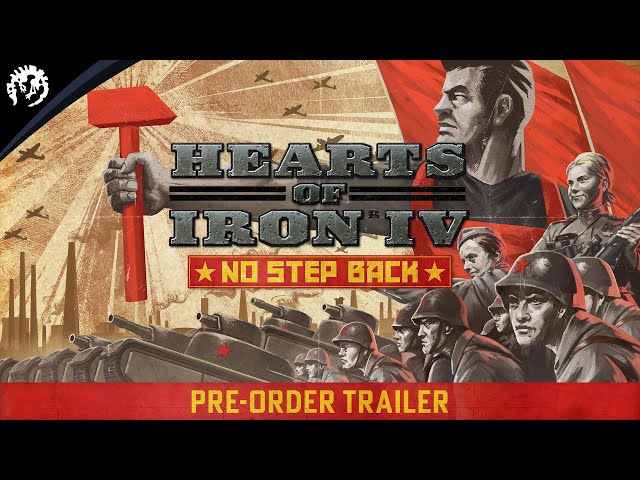 Hearts of Iron IV: No Step Back will be released on November 23 on Steam and the Paradox Store, with the free Barbarossa update dropping at the same time for all Hearts of Iron 4 owners.
Need to brush up on your HoI4 gameplay in time for the DLC release? Check out our guides to Hearts of Iron 4 division templates and the best Hearts of Iron 4 mods to play with.