Politician Lucas Kunce announced last Friday that he plans to run for US Senate and challenge Republican senator Josh Hawley for his Missouri seat in the 2024 US Senate Election. The 40-year-old Democrat played ultimate frisbee and did cheerleading while at college in Yale, and is also a veteran who spent 13 years in the marines. But here at Wargamer, we're far more interested in the fact that he's also a loud and proud Magic: The Gathering fan.
Kunce doesn't shy away from sharing his TCG fandom with the world. In fact, in an interview on MSNBC Morning Joe on Monday, he had a display of Magic cards on the wall behind him – an uncut sheet of cards from the 1994 MTG set Antiquities.
In past tweets and interviews, he's also shared several pieces of Magic: The Gathering artwork he's had framed – in one instance, he showed these off while also wearing a Dungeons and Dragons top.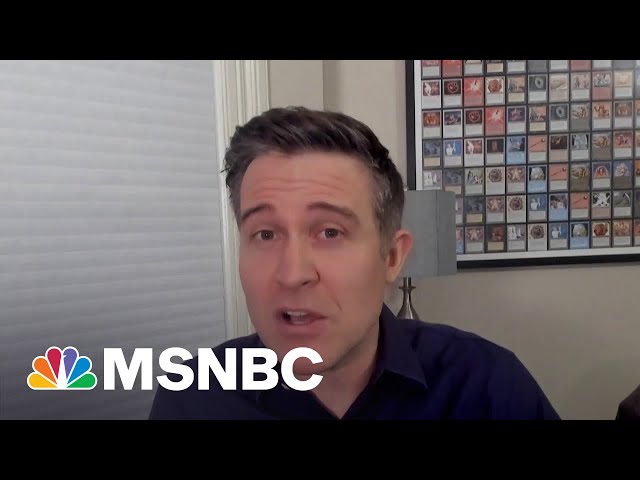 It's becoming more and more common for celebrities to be unapologetically nerdy – in fact, you only have to look at the Henry Cavill Warhammer 40k phenomenon to see how it can even boost their popularity. But it's still something you don't really see much of in the cutthroat realm of politics.
But Kunce clearly didn't mind telling The New Republic on Friday that he has been "rereading Lord of the Rings" while preparing to run for Senate – adding "I play Magic: The Gathering, no shame". In 2022, he told American Prospect that he "has played Magic in every place he's lived." Perhaps it's a sign there's been a sea change?