Ah, Assassin's Creed Valhalla. The latest entry in the beloved videogame franchise that lets you fulfil your murderous Viking fantasies, run around like a parkour legend, and explore the bucolic wonderment of 9th century Britain. But real fans of Valhalla know that your time is best spent playing its dice-rolling minigame – Orlog – which just so happens to be coming to the tabletop in a physical adaptation.
Launched for crowdfunding on Kickstarter yesterday by collectible figurine manufacturer PureArts, the officially licensed game adapts the digital minigame into a physical dice set. The campaign reached its funding target of $60,000 / £43,400 in 35 minutes, and is sitting at a comfortable $250,000 / £181,400 at press time, already fulfilling more than half of its stretch goals.
The basic box includes two plastic dice sets, a couple of dice bowls to catch your rolls, a bunch of tokens and health counters, and two sets of 'favor cards'. You can grab the game, along with any unlocked stretch goals, for $39 / £28 (or for $35 / £23 within the first 48 hours of the campaign).
Or, stretch your purse for the Tavern Edition to net yourself a Viking drinking horn display piece, and a linen game mat. That'll cost you a hefty $199 / £143, though.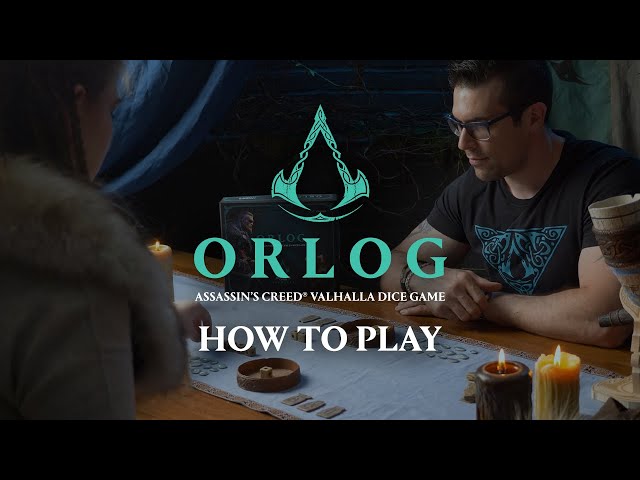 The game is scheduled for release in December this year.
Orlog is a dice-rolling game played between two people. You'll take turns rolling a set of six-sided dice, with each face representing an action: melee attack, ranged attack, block, or armour. Players can reroll their casts over three throws, picking which rolls to retain, and will occasionally acquire, or steal, tokens to enact powerful favor cards that boost offensive and defensive actions.
When all rolls are complete, every action and favor card is resolved to calculate the hit to each player's pool of health. If you can run down your opponent's health to zero first, you'll be crowned the Orlog aficionado of your kingdom (well, just the winner).
If you like the idea of delving into the wide world of tabletop games, read our pick of the best board games, covering all manner of styles and genres.