On May 23, The Creative Assembly announced Total War: Pharaoh, a new instalment in the strategy game franchise. Pharaoh takes players back to Bronze-Age Egypt to fight off foreign invasions and natural disasters. Total War: Pharaoh is available to pre-order, and it's currently set to release on PC in October 2023.
Total War: Pharaoh isn't just about Ancient Egypt, though. The game also features Canaan and the Hittite Empire. These three cultures introduce eight factions leaders to the base game, each with unique playstyles. Egypt offers Ramesses, Seti, Tausret, and Amenmesse as potential leaders. Meanwhile, the Canaanite leaders are Bay and Irsu, while Hittite offers Kurunta and Suppiluliuma.
We don't know too much about how each leader plays yet. However, a press release from Tuesday promises we'll get to choose between "harming the courts as a peerless diplomat, charging into battle as an unwavering commander, or causing chaos as a fearless warlord".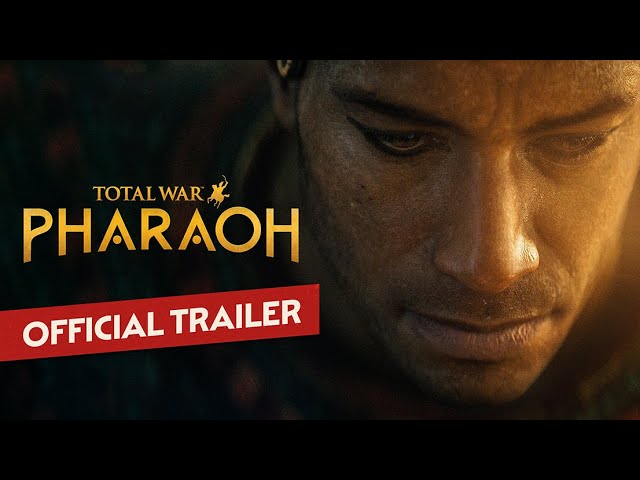 Total War: Pharaoh will also reportedly introduce a new Campaign Customisation feature. This allows you to tweak faction starting positions, resource settings, the weather, and more.
The Creative Assembly is offering plenty of perks in exchange for a pre-order. You'll get an invite to an upcoming Early-Access Weekend (date TBC), as well as two cosmetic packs. Three versions of the game are available: the $59.99 (£49.99) base game, a $72.87 (£61.17) deluxe edition, and a dynasty edition for $91.46 (£77.96). It's worth noting this is only a digital release for now; a physical edition will arrive at an undisclosed date after the launch.
The deluxe edition includes one DLC faction pack, while the dynasty edition offers three – plus a DLC campaign pack. According to The Creative Assembly, "the DLC packs will be released as part of the post-launch content roadmap". Details will come at a later date.
Will Pharaoh be one of the best Total War games ever made? Only time will tell. Until then, here are plenty of tasty titbits about the games we know we love: our guides to Total War: Warhammer 3 factions and Total War: Warhammer 3 DLC.