Popular WWII hex-and-counter wargame Valor and Victory will finally get a PC version some time this year, publisher Slitherine announced yesterday. Something of a passion project by the (very) small team of hobbyist hex-fanciers at Yobowargames, this digital adaptation of a print-and-play tabletop favourite seems to have been in development since at least early 2019 – but Slitherine's announcement has resurfaced it after a long radio silence from the developer, and it's now open for beta tester applications. There's no set release date yet, but there is a trailer, which you can check out below.
The PC adaptation will feature 20 scenarios, set just after the 1944 Normandy landings, using a game engine that faithfully reproduces the tabletop version's squad-based scale, and expansive rules for infantry, armoured combat, close assaults, armoured overruns, fortifications, and more, according to Slitherine. There's multiplayer support for both hotseat and play by email (PBEM) modes, and the publisher points to official tournaments in the offing, too.
The scenario editor – which saw development work early on, judging by comments from Yobogames founder Lance on the developer's open community Discord server – is intended to recreate the same mix-and-match flexibility as you get with the switchable maps, and oodles of customisable unit chits packed into the tabletop wargame.
As such, says Slitherine, it goes further than just map selection and basic parameters.
The editor gives you control over the positions of all friendly and enemy units, terrain, defences, objectives and weather, with options to customise other rules per scenario. You can play out your custom missions against either AI or friends, via multiplayer.
Several of Yobowargames' previous Slitherine-published titles – including WWII hex wargames Kursk – Battle at Prochorovka and Battle For Korsun, from the firm's Eastern Front series – have been ported to mobile devices, but there's no confirmation yet that Valor and Victory will get the same treatment.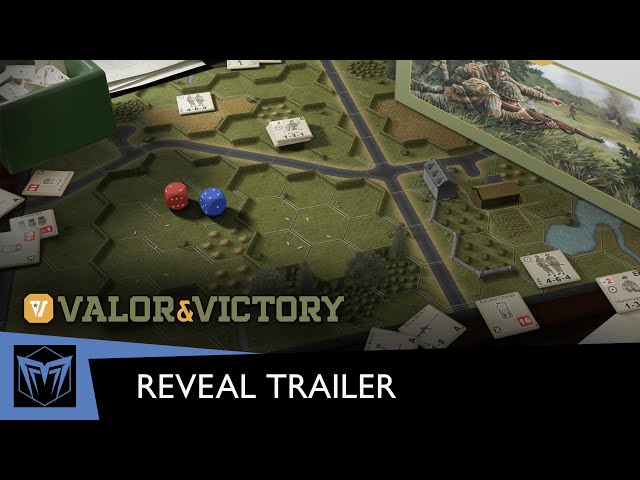 Looking for more ways to re-fight the deadliest conflict in human history on your PC screen? Have a look at our guide to the best WW2 games. Or, if fighting on tables is more your thing after all, allow us to introduce the best war board games available.