You can currently get one of the best Warhammer 40k games free forever on Steam. Proxy Studios and Slitherine's excellent 4X game Warhammer 40k Gladius – Relics of War is a cracking strategy title with impeccable 40k vibes and a vast stack of DLC to play with – and right now it's free to download to your PC Steam library for keeps… but not for long.
There's only a little time left to get Gladius Relics of War free – the deal ends at 11am PST / 2pm EST / 6pm GMT on Thursday, June 1, so you'll need to add the game to your library before then to get your free copy.
Since Gladius (we'll call it that to save our typing fingers) came out nearly five years ago in July 2018, it's expanded – via no fewer than 15 DLC packs – into a sprawling strategy playground where you can lead at least ten different Warhammer 40k factions to war.
The DLC packs are also all on sale for between 15% and 45% off on Steam until June 1, so if you're scooping up a free copy, you can tack on your favourite armies at a discount via the Steam store page.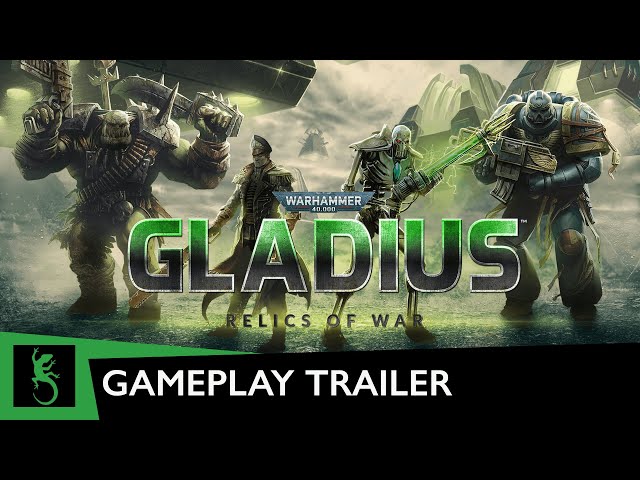 The deal comes as part of the Warhammer Skulls 2023 promotion, a yearly "festival of videogames" officially licenced by Games Workshop and set in GW's Warhammer 40k, Age of Sigmar, and Warhammer The Old World universes.
As well as various PC game deals, Skulls 2023 brought new releases – like a new DLC for Warhammer 40k Battlesector adding the Orks as a playable faction; content drops for popular titles including wonderful but troubled co-op shooter Darktide; and the announcement of a brand new Warhammer PC game that's shot to the top of our 'ones to watch' list: Age of Sigmar RTS Realms of Ruin. We got access to an advance press briefing on Realms of Ruin, so click that link to read more if you're as intrigued as we are!
If you're a Warhammer fan more into popping heads than building empires, you're in luck, because the 40k version of Doom just came out and it's brilliant – check out our Warhammer 40k Boltgun review for the full picture.