Grab your weird, bulbous-tipped power sword and fetch the Caliban Green, for Games Workshop has announced release details for Warhammer 40K's new Dark Angels Codex, among other goodies. The Dark Angels' new codex supplement, combat patrol box, and datacard pack will be available to pre-order from next weekend.
The new codex supplement (which, like its Space Wolves, Deathwatch and Blood Angels equivalents, requires the main Space Marines codex to use) contains all the fresh, 9th Edition rules for the chapter, including original datasheets, specifics for playing Dark Angels in the new Crusade mode, and specialisations for Deathwing and Ravenwing forces. There's also original lore for those keen to keep up with the Unforgiven's hunt for their fallen brethren. The codex comes in standard hardback flavour, or a swanky collector's edition with a 'soft-touch' cover, decorated page edges and a ribbon marker.
The Dark Angels Combat Patrol box joins the Death Guard, Blood Angels, Deathwatch and Space Wolves in GW's new range of 'starter' products, aimed both at new players keen to start a collection, and existing collectors looking to bolster their ranks at a discount price.
Combat Patrol: Dark Angels will include a Redemptor Dreadnought, a Primaris Chaplain, three Inceptors and five Intercessors, for a total power level of 25.
To see how this stacks against the other new starter boxes currently available, check out our handy-dandy 40k Combat Patrol guide.
The Dark Angels Datacards pack contains cards detailing their custom objectives, Interromancy psychic powers, and Stratagems, designed to help players quickly refer to the rules of their chapter during battle.
Besides the Sons of the Lion, the Space Marines at large are receiving some fast armour reinforcements in the form of the long-awaited Stormspeeder kit, complete with sufficient guns to build it in your choice of three specialised variants.
Stand-alone kits for the melee-focused Bladeguard Veterans and infamously lethal, tank-busting Primaris Eradicators from last year's Indomitus box-set are finally going up for pre-order next weekend, too.
Players of Games Workshop's competitive, small-team fantasy wargame, Warhammer Underworlds, will meanwhile be pleased to hear that that really cool Chaos Warriors warband we saw revealed 9,000 years ago, Khagra's Ravagers, is also coming out for pre-order next Saturday.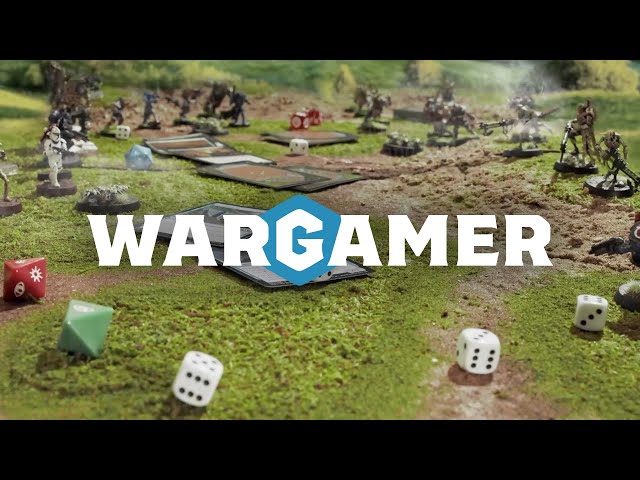 Interested in Dark Angels and keen to start a collection? Read our Warhammer 40K: Imperium factions guide to get the lowdown on the monastic chapter.