Games Workshop has announced a new promotion celebrating its official webstore's one millionth customer: it's giving away a limited edition Warhammer 40k Space Marine sergeant model for free – as long as your order totals at least £150 / $240 (or regional equivalent). There's even a celebratory promotional video, showing off the new commemorative mini, which you can watch below.
The promo, fanfared in a Warhammer Community article on Friday, is meant to mark the occasion of GW serving its one millionth online customer, and introduces a new Ultramarines character named Sergeant Castus, whose special "Commemorative Series Citadel Miniature" you will have automatically added to your online cart for free, the moment your order ticks above the magic £150 / $240 mark. Sergeant Castus, GW explains, is the Intercessor Sergeant seen chopping up Necron warriors in the Warhammer 40k 9th Edition launch trailer.
The promotional video for the model says that, among the GW webstore's one million customer orders, it has sold 8 million boxes of models, and 5.9 million paint pots – including 100,000 of its Nuln Oil black wash paint.
And Friday's article confirms that the Sergeant Castus model will only be on offer until midnight (UK time) on October 28, and "won't be available anywhere else".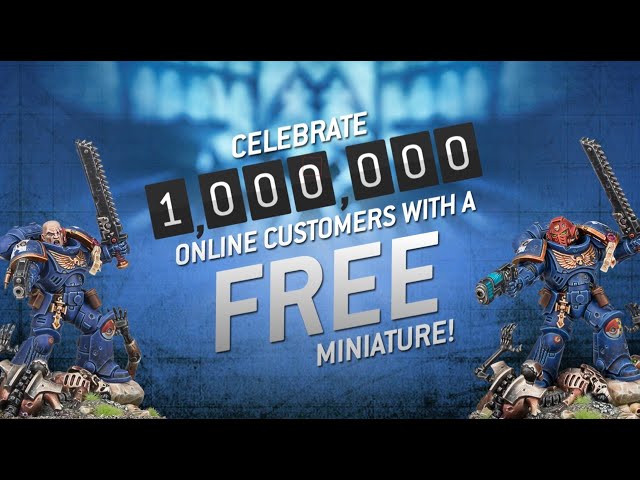 Fancy brushing up on your Adeptus Astartes knowledge, before spending all your pocket money nabbing a Sergeant Castus mini? Dive into our Warhammer 40k Space Marines guide for a power-armoured long read.