World of Tanks' console version launched its fifth in-game season yesterday, featuring a new line of Polish tanks, 100 stages of new challenges, assorted consumables, and recruitable commanders, including US Vietnam War tank officer Creighton Abrams, as well as – we weren't joking – famous WWII Polish army Corporal (and Syrian Brown Bear) Wojtek.
The new season, Flashpoint, will run until April 26, according to the announcement from publisher Wargaming, and – as in previous World of Tanks updates – the majority of the new content is for paid-up players only. Free players will be able to unlock the 50TP Prototype heavy tank, and various in-game consumables, currency and boost items, by playing through the season's 100 progression tiers.
If you pay for the Season Pass, though, you'll also get access to the Type 59-11, the T-100 and T-77 tanks, along with the Creighton Abrams Hero Commander and a Hero Skin. Shell out yet more for the snazzy Premium Season Pass, and you get the final premium tank, the CS-52, plus Hero Commander Edmund Orlik, and another Hero Skin.
Wargaming says the season will add a bunch of other new Polish medium tanks throughout March, including the DS PZInz (for Tier V), the CS 44, CS 53 and CS 59 (for higher tiers) and the Tier X CS 63, which boasts a "gas turbine" mechanic the publisher says is unique in allowing a "massive acceleration and speed boost for tactical moves on the battlefield".
More importantly: Wojtek the bear makes an appearance as an unlockable Commander! He featured in special crews for World of Tanks Console back in 2018, but it's the first time we've seen him as a full-on Commander.
He makes an encouraging, bearlike roaring sound at the start of each battle, and each time you reload – so you can look forward to your spirits being buoyed by his throaty ursine tones in the heat of combat. You'll only unlock him at level 75 of the season's 100 challenge tiers, however, so you'll have to really grin and bear it if you want him on your team.
The real-life Wojtek was bought as a cub at an Iranian railway station in 1942 by soldiers of the Polish army's II Corps, before – now somewhat famously – being granted the official rank of Private, in order to ensure they could take the bear with them on a British transport ship (which forbade mascot animals).
He was later promoted to Corporal, survived the war and lived out his retirement in Edinburgh Zoo, in Scotland. And now he can captain your digital battle tanks – should you complete the requisite challenge.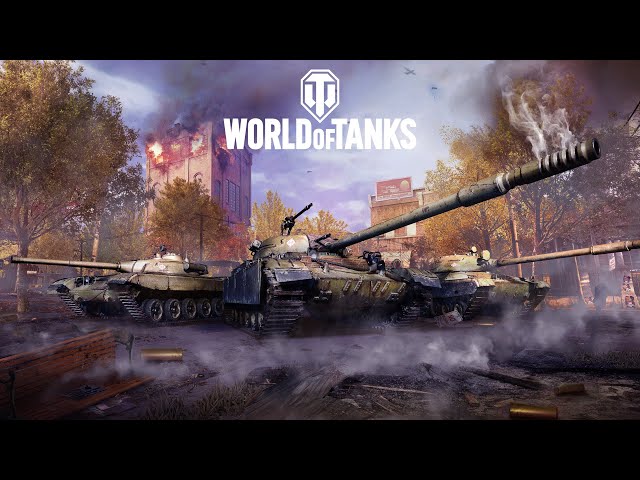 World of Tanks' console edition is available on PlayStation 4 and 5, Xbox One, Xbox Series S and X. It's free to play as long as you have a PlayStation Network or XBox Live Gold subscription.