World of Warships: Legends, the console version of Wargaming's naval-warfare MMO, got its first major update of 2021 today, adding the long-awaited Aircraft Carriers, along with a new battlecruiser campaign, British heavy ships, and new arena mode.
The update's most anticipated addition, Aircraft Carriers play differently to many of the game's warships, avoiding direct confrontation and launching aircraft from afar to sink enemy vessels. As an introduction to the new class of ship, Wargaming has launched a separate Air Strike game mode, available for the next two weeks, for you to hone your naval-air skills using four low-level carriers – Langley, Ranger, Hōshō, and Ryūjō. You'll have to play a few battles in this specialised game mode, before the game lets you take your Aircraft Carrier for a spin in other competitive matches.
The British fleet also receives some fresh additions, in the form of a new line of heavy cruisers. Well-protected and armed with low-velocity, high-powered cannons, they come equipped with torpedoes and sonar – perfect if you're a sneaky captain with a penchant for careful, high-precision positioning to catch enemy ships off-guard at range.
A new campaign for the German battlecruiser Siegfried has also been released, in which players must complete sets of weekly missions to earn command of this well-armed, torpedo-launching warship, nicknamed the 'Dragonslayer' after the legendary hero of Germanic mythology.
Finally, the update announces a new arena game mode that divides players into four teams of three, pitting the groups against each other for naval domination. Available to play from February 15, after the Air Strike game mode wraps up, those who climb high on the community-wide leaderboard will earn a 'stockpile of steel' – a new resource used to purchase equipment and unique vessels.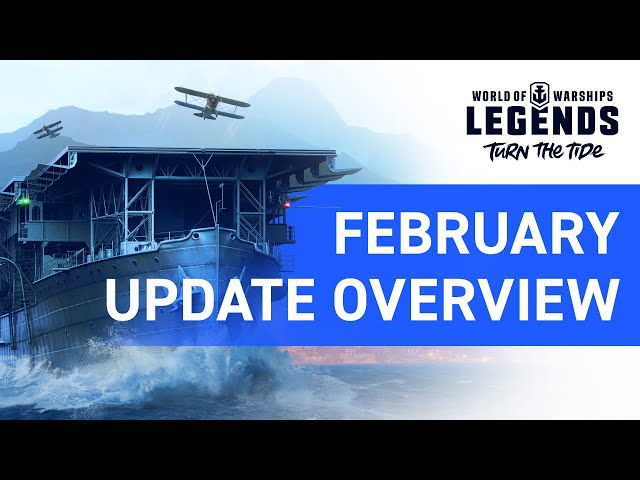 Keen to prove yourself across all seven seas? Check out our guide to the best naval games and find out which course you should set next.