If you're a creative who loves playing Baldur's Gate 3, developer Larian Studios might just have a job for you. According to three vacancies listed on October 11, the videogame creator is looking for associate lead writers to work in its Dublin, Barcelona, and Quebec offices.
Larian has shared a long list of things you'd be responsible for as an associate lead writer. "At Larian our leads are hands-on", it says in Wednesday's job listings, "and are responsible not only for the team's deliverables and development, but also to maintain and hone their own craft and contribute their own writing to the game". An associate lead writer apparently needs to facilitate the success of a team and problem-solve proactively.
When they're not managing a team's workload, performance, and recruitment, an associate lead writer will be expected to write and edit dialogues for one of Larian's projects. This also includes handling feedback from other departments, troubleshooting and bug-fixing dialogues, and "any additional tasks required to support the project(s)".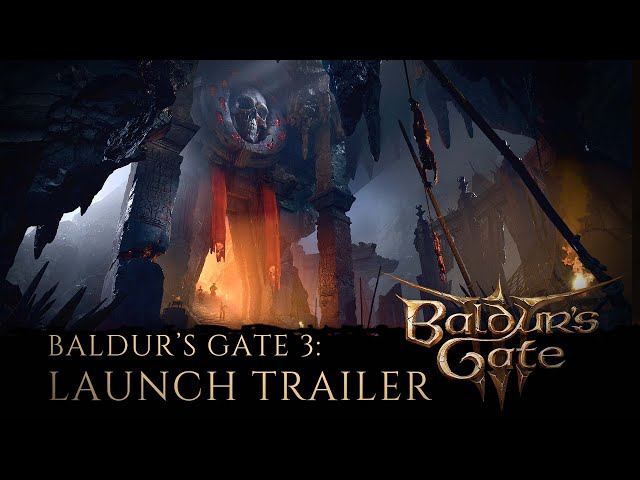 Larian says it's looking for strong writers with a passion for storytelling in games. Experience working in a production-driven environment and pitching ideas is also a bonus.
It's essential that applicants are fluent in written English, and they'll be expected to work in the office the studio is based in. Plus, you may be expected to travel to other studios in order to work with other departments.
It's clear from the job listings that these are full-time positions. What Larian hasn't shared is the specific number of hours the role entails – or how much they'll pay you for it. There also doesn't appear to be a deadline for applications, so keen job hunters may want to apply sooner rather than later.
Writers looking to apply will need to head to the job posting page for the Barcelona, Dublin, or Quebec positions. You'll need to attach a resume, and Larian recommends sharing links to any portfolios or websites that might be relevant to your application. You're also required to accept a non-disclosure agreement (NDA) as part of the process – after all, you could well be about to work on the next Baldur's Gate 3.
Our Baldur's Gate 3 review may be complete, but we're still creating new Baldur's Gate 3 builds and starting new runs. If you're like us, you might find our guides to Baldur's Gate 3 classes, Baldur's Gate 3 races, and Baldur's Gate 3 companions helpful.