Medieval grand-strategy game Crusader Kings 3 is shaking up its culture system, and adding new digs for your ruler, in its first major expansion, Royal Court. Revealed today by publisher Paradox Interactive during its PDXCON Remixed livestream, the expansion will let you create your own culture, interact with vassals in your personal throne room, and add a new resource to the game. No release date has been confirmed, but you can watch the trailer below.
Unlike March's pint-sized Northern Lords DLC, Royal Court is a full-blown expansion, adding multiple new mechanics. The most thematic among them is the introduction of a throne room that will act as a hub for your ruler. You'll be able to 'hold court', mediate between vassals, resolve courtiers' problems through new 'court events', and decorate the room with rare and wondrous artefacts collected during your reign.
Only usable by kings and the highest of rulers, the throne room goes hand-in-hand with the expansion's new Grandeur resource. Added to reflect monarchs' tendencies to show off their wealth, you'll accumulate Grandeur by improving your court. Embellish it enough, and you'll earn rewards – but fail to meet the expectations of your peers, and they'll think ill of you.
The expansion will also bring major changes to the game's culture system, and allow you to 'hybridise' two cultures, merging them together to create a new cultural group of your own. You'll be able to cherry pick their most advantageous elements, pick a name for your creation, and generate flavourful elements, such as new customary clothing for your realm's subjects, and new names for your heirs.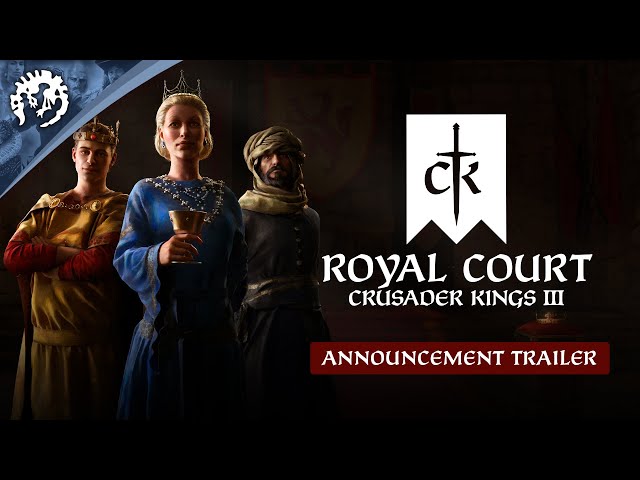 However, hybridisation won't come easy. You'll only be able to merge with another culture if it's sufficiently accepting of your current group, and might have to embark upon a long charm offensive before you can pick out their best bits. If you decide your culture head has made a mistake in their choice of hybrid, you can 'diverge' from the status quo, splitting down your own road.
In typical Paradox form, the expansion will release alongside a free update. Focusing, again, on Crusader Kings 3's culture, the patch will restructure the system into new elements. Each culture will take an Ethos, granting some effects, and determining its available Pillars, such as its language and aesthetics. Under that, several Traditions are chosen to determine the distinct make-up of your culture, additional abilities, and how it plays with others.
Look out for our interview with Crusader Kings 3's game designer Alexander Oltner, coming soon, to find how you'll be spending time in your throne room, and what the new hybridisation system has in store.
Or, if you're totally new to the game, check out our beginner's guide to Crusader Kings 3, and get some practice in before the new DLC.