Warhammer 40k rival Infinity is getting a cute cart-racer board game called REM Racers, according to publisher Corvus Belli. The Spanish firm revealed the upcoming board game on Tuesday, which sees players pilot an 'REM' drone around a twisting circuit, complete with Mario Kart-style collisions and power-ups.
The announcement trailer shows that each player will have a remote control-style command console, with stats for their REM and dials that look like they track speed and damage. The video promises power-ups and weapons, like a flame-thrower or a ramming attack.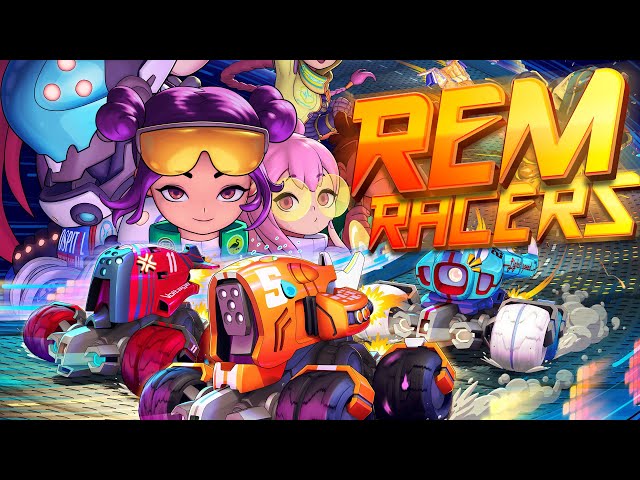 Fans of racing games like Flamme Rouge or the venerable Formula D may be surprised to see there are no grid spaces on the track. The game uses movement templates that might be familiar to players of Star Wars X-Wing or Gaslands, which make movement a lot less abstract and a lot more physical – which seems like a good choice for a cart racer, where collisions are part of the fun.
REM racers is being marketed as a family board game. Corvus Belli hasn't announced a launch date for it yet, but states it will be "available in stores" and that you'll be able to demo it at these events:
● Adepticon in Schaumburg, USA, March 22-26.
● Gencon in Indianapolis, USA, August 2-6.
● Interplanetario, in Vigo, Spain, August 18-20.
Though the Infinity universe isn't as well known as the Imperium of Man, and the setting is a lot more focused on humans than the wild alien Warhammer 40k factions, it has a strong visual identity and a frankly excellent background story.
Corvus Belli has branched out from its roots making miniature wargames, with the strategy board game Aristeia!, upcoming dungeon crawler Warcrow Adventures, and even Infinity comics. Modiphius makes a licensed tabletop RPG for Infinity that runs on its 2d20 engine, and JoyToy recently released the first licensed Infinity action figures.