Magic: The Gathering's Innistrad: Midnight Hunt set release date is just a few weeks away, so it's about time that publisher Wizards of the Coast kicked off its festival of card previews with the first batch of Innistrad: Midnight Hunt spoilers. From Thursday, September 2 to Thursday, September 9, you'll find a spread of never-before-seen cards from this unashamedly Halloween-flavoured set in a variety of places around the internet.
And, naturally, Wargamer is only too happy to start you off, with a bumper crop of three (suitably lupine) preview cards! You can get a good look at the cards just below – and you'll find links to even more exclusive spoiler cards on our sister websites PCGamesN and The Loadout, too.
Wizards will be officially opening its 'spoiler season' for the new set with a livestream on the MTG Twitch channel at 9am PT / midday ET / 4pm GMT, presented by familiar Magic: The Gathering faces Jimmy Wong and Joe Manganiello, as well as "guests from Wizards of the Coast". If previous such streams are anything to go by, we can expect reveals for several more Innistrad: Midnight Hunt cards, as well as interviews with Wizards insiders who collaborated on creating the new set.
Wargamer can exclusively reveal three preview cards as Innistrad: Midnight Hunt spoilers: Howl of the Hunt, Pestilent Wolf, and Snarling Wolf.
All three are Common cards, but there are some interesting use cases here. Pestilent Wolf's mana ability seems a little steep, but having the threat of a Deathtouch blocker early on is always useful. Snarling Wolf is more straightforward: a cheap, flexible attacker/blocker whose pumping mana ability could catch your opponent out.
Howl of the Hunt, though, appears the most interesting; tease out your opponent's defences with your initial attack, only to pop this onto your tapped wolfy creature, ready it up again, and hit 'em a second time, only harder, and with Vigilance. Synergy for wolf-focused decks is most certainly going to be a thing in Innnistrad: Midnight Hunt (as if we hadn't guessed).
Taken them all in? Good. Your next step is to check out the other exclusive MTG Innistrad: Midnight Hunt spoilers on our sibling sites PCGamesN and The Loadout. While you're at it, you should bookmark those sites, and follow them on social media, because they're excellent.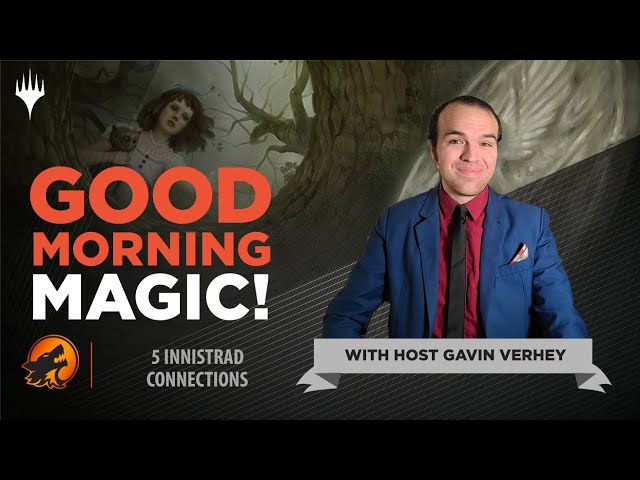 To find out where else the exclusive Innistrad: Midnight Hunt preview cards can be found, you're best off checking the spoilers schedule on the Magic: The Gathering website.
Innistrad: Midnight Hunt is due to be released on MTG Arena on September 16, and in physical form on September 24. Its 'partner' set, Innistrad: Crimson Vow – which shifts the focus from Werewolves to Vampires – is set to be released on November 19.
Still a MTG newbie? Read our guide to how to build a Magic: The Gathering deck – or, if you prefer things a little wilder, learn how to build a MTG Commander deck instead.