Classic videogame franchise Mega Man is coming to the tabletop, in a board game adaptation from Blacklist Games. Announced yesterday, Mega Man Adventures is a co-operative fighting game that features the enemies, bosses, and stages of the first three Mega Man games originally released for the Nintendo Entertainment System (NES).
Much like in the videogames, you'll be trying to defeat Mega Man's arch-nemesis, Dr Wily, by progressing through a series of stages that each contains a 'Robot Master' boss to battle at the end. The game is played in a number of phases, in which you'll take turns drawing cards from an action deck, choosing which to put into play, and activating those cards to avoid damage or attack enemies using your skills.
Aping the videogames' sidescrolling combat, you'll have to defeat the enemies of a stage by reading their attack patterns. Rolling a bunch of dice, you'll need to combine running, jumping, waiting, and attacking actions in the right order to overcome their moves, or take a hit to your life bar. Defeated enemies will sometimes drop power-ups and life tokens, while 'boost' cards and character-specific skills will grant bonuses to use in combat, too.
Each stage is tied to a particular boss, who will cycle through a stack of attack patterns and add a specific effect to your rolls across the entirety of their stage, such as Ice Man's "slick floors" ability that penalises you for running. Just like the videogames, you won't know the boss's attack pattern the first time you fight, but will have to learn the order of their attacks to defeat them. Doing so, you'll earn their special weapon to use in future stages.
According to the announcement, players can take the role of four different characters – Mega Man, Proto Man, Rush, and Roll – that each sport a unique weapon, or play the game solo. It can also be played as a one-off game, or spun into a persistent campaign that culminates in a battle against Dr Wily. While you might mix and match stages, you could also order them to deliberately recreate the specific stage groups of the first three Mega Man games.
Watch a playthrough of the game below, or check out its digital demo on Tabletop Simulator.
Mega Man Adventures has been designed by Michael Kelley and Peter Gousis, who previously released 2016's co-operative survival game Salvation Road and the card-drafting combat game Dark Dealings that same year. Blacklist Games is no stranger to adapting classic NES titles to the tabletop, with its Contra board game also going to pre-order this year.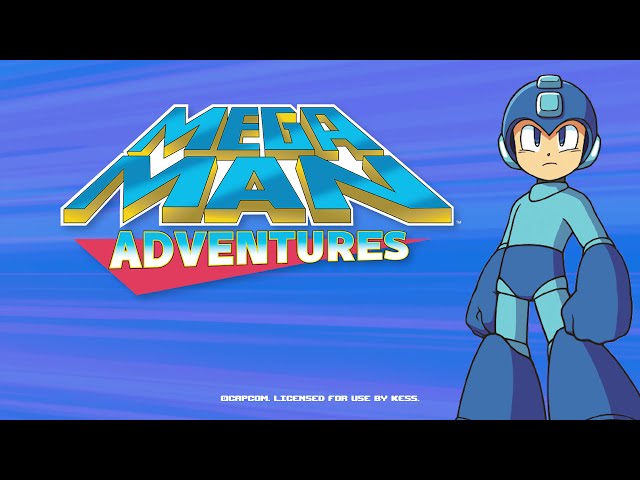 And this isn't the first Mega Man board game to ever release. Back in 2016, Mega Man: The Board Game was published by Jasco Games, and had players control both their character and the robotic forces of Dr Wily to impede their opponents' advances. It also included lots of miniatures and a physical game board to progress through.
The game is available to pre-order now from Blacklist Games' webstore for $40 / £29.95, and is expected to ship in the second quarter of next year.
Until then, read our pick of the best board games to play in 2021, or have a peek at our roundup of the latest Black Friday board game deals to nab some titles on the cheap.