Developer Alter Games' WWII Eastern Front guerilla-themed real-time tactics game, Partisans 1941, is finally getting its first expansion pack today – nearly six months after its initial release in October 2020.
The Back into Battle DLC's headline feature is its Missions mode – which steps away from the main campaign structure, and has you hand-pick and equip your own custom team of guerrillas to send on a stand-alone operation in one of 12 maps (five from the original game, and seven new ones). Somewhat surprisingly, for a predominantly stealth-focused real-time tactics game, the DLC also adds a horde-type mode called Heroic Defence, in which your team holes up in one location and defends against waves of encroaching nazis. We're particularly interested to try that part, although publisher Daedalic Entertainment insists it's only "for the toughest of commanders". That's us told.
As an added bonus, Daedalic also says Back into Battle adds more "campfire dialogue", for when your eastern-european partisans are kicking back in the game's between-missions forest hub. The DLC will be available on Steam from 1pm ET / 6pm BST today, for $9.99 / £8.49.
Moscow-based studio Alter Games' debut release, Partisans 1941 had a generally very positive reception when it released six months ago; our own review found much to love about the careful, stealthy build-up, and final cathartic brutality, of bushwhacking nazis in its snow-swept, forested levels.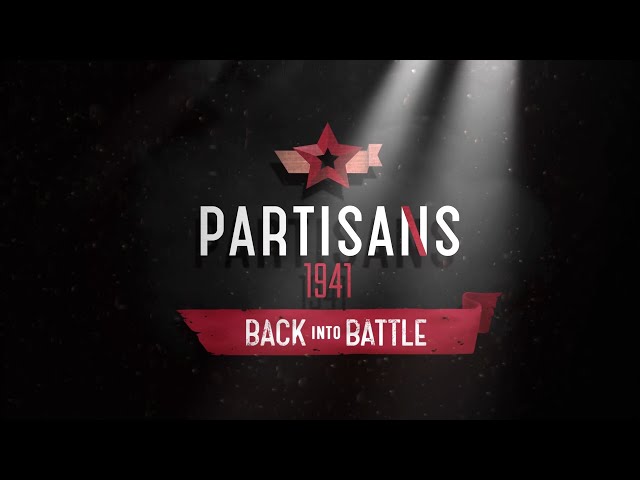 German publisher Daedalic, meanwhile, has form in the real-time tactics subgenre, having published the excellent Shadow Tactics: Blades of the Shogun in 2016, alongside a long list of lower-budget indie games with a strategic and/or tactical bent.
It is currently developing and publishing The Lord of the Rings: Gollum, an adventure game in which you play as the tortured ex-hobbit from J.R.R. Tolkien's epic series, on his obsessive search for the Ring.
If you're after more videogame angles on the world in conflict (and let's face it, aren't we all), check out our guide to the best WWII games. Or, for a wider range of themes in your strategy game pallete, try our list of the best RTS games on PC.