Tactical multiplayer first-person shooter Rainbow Six Siege is getting a board game adaptation. Announced by publisher Ubisoft during a live stream reveal for the videogame's latest Crimson Heist season of content last Sunday, Rainbow Six Siege: The Board Game is being designed in collaboration with Mythic Games, and is scheduled for release this summer.
Although details of the game's content and gameplay are sparse, the short teaser trailer gives us some indication of what we can expect from the tabletop offering. Showing a covert operative decked out head-to-toe in combat armour, secretly running around a darkened corridor, they come face-to-face with a huge miniature version of an enemy combatant, before a title card appears to reveal a line of unpainted, operative miniatures.
Wielding a variety of weaponry familiar to anyone who's played the Rainbow Six Siege videogame – assault rifles, shotguns, a sledgehammer, riot shield, and a couple of grenades for good measure – the miniatures appear to be sitting on top of what looks like a grid-board, arranged in the shape of a building, and internally split into separate rooms.
Watch the recorded live stream below, but skip to 46:33 for the board game teaser.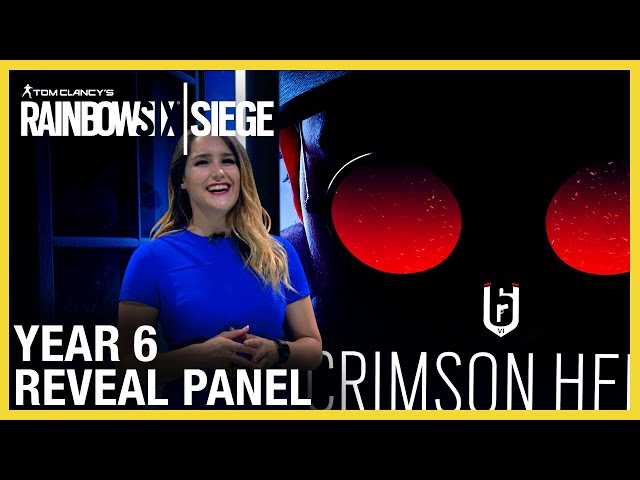 Limited content details aside, it's not too difficult to imagine how Rainbow Six Siege can be adapted for board game mechanics. With much of the videogame focusing on tactically infiltrating or defending buildings, and cooperating with your squad of operatives to dispatch the enemy team, the board game may replicate these mechanics on a smaller scale: moving miniatures between rooms, knocking down walls to clear new paths, constructing barricades to lure enemies down booby-trapped corridors, and relying on a range of weaponry to most effectively deal with opponents.
Mythic Games is no stranger to tabletop adaptations of videogames, successfully kickstarting a miniatures board game version of indie dungeon-crawler Darkest Dungeon in January this year. With its modular board tiles, cooperative combat, and punishing gameplay mechanics, Darkest Dungeon may well make for a fantastic jumping-off point to the frenzied tactile combat of Rainbow Six. The board game received over $5,500,000 / £4,745,869 in funding, and we called it one of our most anticipated upcoming board game Kickstarters.
Rainbow Six Siege released in 2015 and has since gained a strong following in the esports and competitive online community. Players join a team of operatives, jointly attacking or defending objectives in isolated buildings, such as rescuing or guarding a hostage. The game puts much emphasis on destructible environments and close team cooperations.
If all this talk of tactical gunplay has got you in the mood for some first-person shooting, but you're not keen on the explosive competition of Rainbow Six, read our guide to the best tactical shooters, and find where next to take your firepower.