The Witcher might have disappeared from our screens, but you'll soon be able to return to the Continent on the tabletop. CD Projekt Red, developer of the Witcher videogames, yesterday announced The Witcher: Old World board game, designed together with tabletop studio Go On Board. The cooperative, deck-building RPG-style board game sees you become a famed monster-slayer, and will launch on Kickstarter in May, for an April 2022 release.
Although set in the same gritty fantasy world as the videogame series, The Witcher: Old World take place years before the legendary Geralt of Rivia makes his name as a monster-hunting supremo, at a time when Witchers (and monsters) were far more prevalent. Instead of following Geralt's lone-wolf exploits, you'll be doing your witchering with up to four other players, each of you taking the role of a trainee Witcher, straight out of school and ready to roam the Continent in search of magical monsters to kill – in return for payment, naturally.
You'll choose between five Witcher schools – Wolf, Cat, Viper, Bear, or Griffin – each bringing a distinct combat flavour and advantages (trainees of the Griffin school are adept at magic, for example, while of the Viper school can inflict poisonous damage on enemies). Players then travel across the game's map, completing quests and encountering monsters.
Functioning as a deck-building game, players use cards in combat to perform attacks, dodges, cast magical signs, as well as travel and heal outside of battle. Each player starts the game with a deck of ten cards specific to their chosen school, and can add more cards to their deck as they progress through the game, using them to perform card combos and deal devastating attacks in battle.
You'll also be able to play through all the usual Witchery goings-on – including learning new combat skills, brewing potions, and brawling other Witchers when disagreements arise. As in the Witcher videogames, your character will often face difficult moral choices and have to choose between the lesser of two evils, facing the consequences of your actions that may come back to haunt you later.
The contents of the game box haven't yet been revealed, but judging by some of the marketing material released so far, we can expect some miniatures alongside the combat cards and world map.
Ultimately, you'll be looking to acquire trophies through killing monsters, completing quests, winning tavern brawls and duels, and training your Witcher attributes to their highest level. The winning number of trophies is set at the beginning of the game, and the first player to acquire enough can claim instant victory.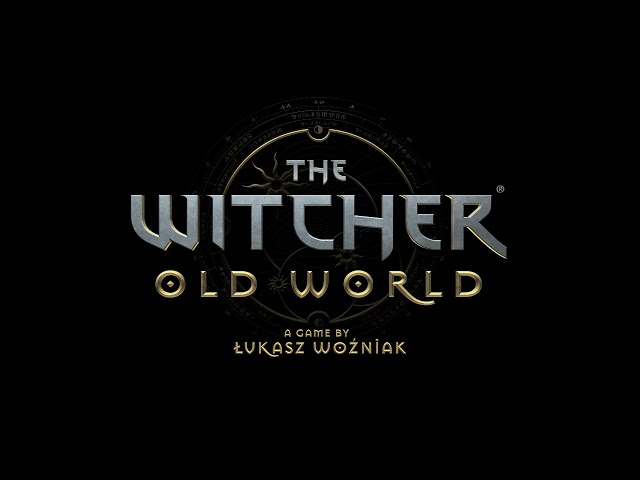 The Witcher: Old World is designed by Łukasz Woźniak, who previously designed 2020's miniatures territory control game Titans, and 2018's Viking dice-placement game Valhalla.
Slated for release in April 2022 – if its Kickstarter campaign and production goes to plan – the game will be available in both a standard and deluxe variant, and in English and Polish languages – although other language versions are reportedly being negotiated.
This isn't the first time the Witcher universe has come to the tabletop. The Witcher Adventure Game released in 2014, while the Witcher Role-Playing Game came out in 2018.
If you're keen for more RPG fun but are sick of typical fantasy tropes, read our guide to the best tabletop roleplaying games.