Games Workshop has confirmed that its own Warhammer Studio has designed the Grand Cathay faction for Creative Assembly's Total War: Warhammer 3, including full tabletop rules for "each and every unit, including stats and special abilities". It suggests an intimate relationship between faction development for CA's game, and GW's own upcoming reboot of the Warhammer Fantasy Battle tabletop wargame, Warhammer: The Old World.
The news comes alongside a spectacular new Total War: Warhammer 3 trailer released on Tuesday, featuring three minutes, 19 seconds of in-game footage of various Cathayan units, cities, and other visuals. Starring one of the faction's 'legendary lord' main characters, Miao Ying – a super-powerful Storm Dragon with the ability to take human form – the trailer also gives us a closer look at the game's Tzeentch daemons, as they besiege a Cathayan city.
You can watch it below – keep an eye out for serried ranks of halberd-armed Cathay infantry; firing lines of ranged 'hand cannoneer' type units; hot air balloon battleships held aloft by Chinese lanterns; and the mighty Terracotta Sentinels.
You'll know those guys when you see them, trust us.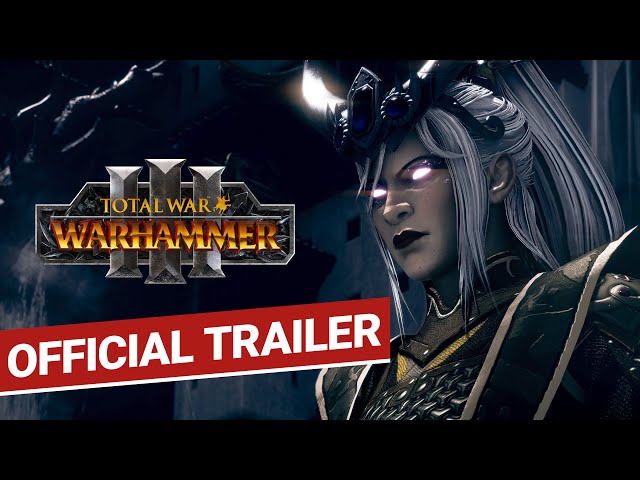 Andy Hoare, head of all things Warhammer: The Old World at GW, confirmed in a Warhammer Community post on Tuesday that the Grand Cathay faction was "a Warhammer Studio creation through and through", before revealing that the team had created detailed tabletop rules for every unit, which were "expertly translated" into PC game form by CA.
The article – which contains a barrage of gorgeous Cathay-themed artworks, branded with a Warhammer: The Old World watermark – also calls out the names of several Cathay units, including spellcasters called the Alchemist and Astromancer, as well as the aforesaid Terracotta Sentinels.
There's even an in-depth talking heads video from GW, exploring the Warhammer Studio's process in developing the faction: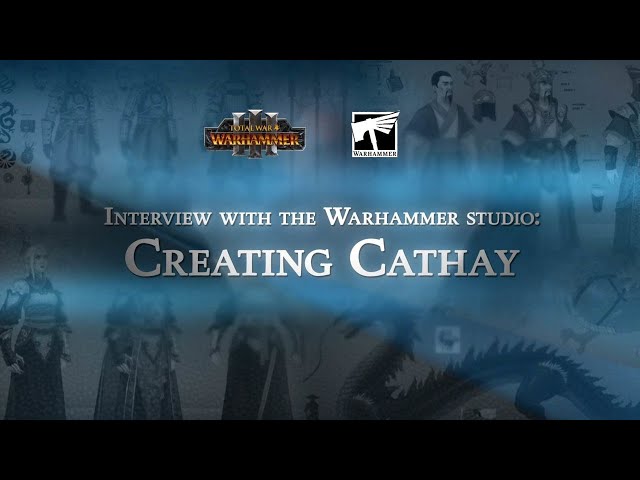 We ought to learn more about the army very soon, too, according to CA. "Naturally, we'll have more information, a roster reveal, unit spotlights, and much more in the coming weeks", the firm said in a blog post that was released alongside the 3-minute trailer. We'll be keeping our eye out for every scrap.
The core of what we know, for the moment, is that Grand Cathay is heavily influenced by real-world ancient and medieval Chinese cultures, warfare, aesthetics, art, architecture, and language, and is ruled by an Imperial royal family of supernaturally powerful dragons.
Two of these will be the faction's playable 'legendary lords' in Total War: Warhammer 3: they are Zhao Ming, the Iron Dragon, ruler of the Western Provinces and Lord of Shang-Yang, and Miao Ying, the Storm Dragon, ruler of the Northern Provinces and Commander of the Great Bastion.
The news comes after CA Chief Product Officer Rob Bartholomew announced on Monday that the Total War: Warhammer 3 release date was delayed from 2021 to "early 2022". The delay was reportedly to ensure "a stronger release", and Bartholomew's statement promised "plenty of new information for you in the meantime".
We don't yet have a release date for Warhammer: The Old World, and, in general, details are thin on the ground – but you can find all the currently known details about the new wargame's factions, rules, and square bases in our Warhammer: The Old World guide.
Alternatively, for a different viewpoint on the Total War: Warhammer Grand Cathay reveal, check out our sister site PCGamesN's write-up.
Pre-order Total War: Warhammer III FantasyStrategyPre-order