Total War: Warhammer 3 is almost here. Creative Assembly's ambitious take on Warhammer has already given us some of the best Total War games we've ever seen, and it won't be long before we're back in its grimdark universe commanding hordes of Bloodletters and Chaos spawn.
There's a lot to look forward to. Total War: Warhammer 3 will take us to the far reaches of Warhammer's Old World, expanding even beyond the Warhammer tabletop game. Expect to see the nordic Kislev, the Imperial China-inspired Cathay, and a faction for each of the Chaos Gods: Khorne, Nurgle, Tzeentch, and Slaanesh. With new units, a new map, and new battle mechanics to dig into, it looks like quite the finale.
If you want to learn more about the game's surrounding lore, read our guide to Warhammer: The Old World, Games Workshop's upcoming revival of the classic Warhammer Fantasy setting. And if you're after more strategy games of the tabletop variety, check out our pick of the best strategy board games. Besides that, we'll fill you in on everything you need to know about Total War: Warhammer 3.
Total War: Warhammer 3 release date
Although originally scheduled to release in late 2021, Creative Assembly announced that Total War: Warhammer 3 had been delayed back in September, citing the extra development time would make for a stronger release.
In early November, it gave us another, more positive update – Total War: Warhammer 3 will release February 17 2022. It's available to pre-order now on Steam and the Epic Games store, and will hit Game Pass for PC at launch.
Total War: Warhammer 3 factions
So far, six playable factions have been confirmed for Total War: Warhammer 3. These include Kislev, Cathay, and the factions of the four Chaos Gods: the daemonic Khorne, the sorcerous Tzeentch, the diseased Nurgle, and the hedonistic Slaanesh.
Fantasy fare: These are the best fantasy Warhammer videogames
However, at least one more faction will be included as a pre-order bonus at launch. It's anyone's guess as to what that will be, but we reckon Chaos Dwarfs might be a good bet, considering the game's strong focus on minor Warhammer factions that haven't previously been brought to the series.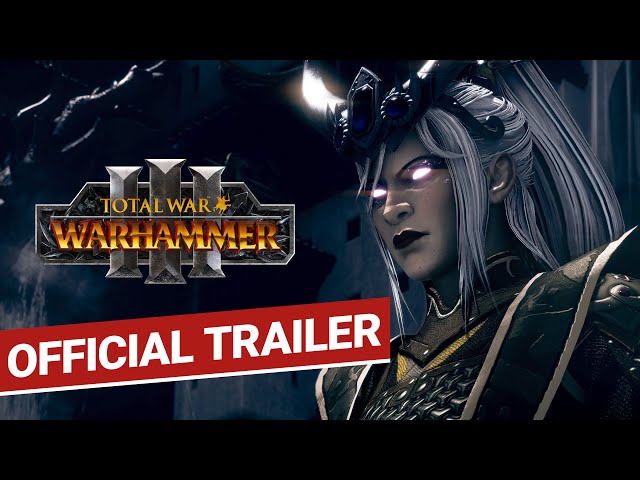 Total War: Warhammer 3 trailers
Creative Assembly kicked off Total War: Warhammer 3 with a bang, revealing a tantalising announcement trailer back in February showing the forces of Kislev and Khorne. Another cinematic trailer soon followed, giving us a further glimpse of the nordic army clashing with Khorne's daemonic spawn, and hinting at the game's storytelling direction.
We got a better view of Total War: Warhammer 3 when a gameplay trailer released in May, previewing the game's new 'Survival Battle' mode. An objective-based game mode, it adds some light base-building elements to the RTS battles and real-time upgrade options that let you buff and replenish your troops when they need a second wind.
New world: Here's our Age of Sigmar armies guide
Most recently, on October 1, Creative Assembly released a choreographed, in-engine trailer titled 'Enter the World of Grand Cathay', showing off various units and animations for the Grand Cathay and Tzeentch Daemons factions, and narrated by Zhao Ming, the Iron Dragon – one of Grand Cathay's two playable Legendary Lords at launch.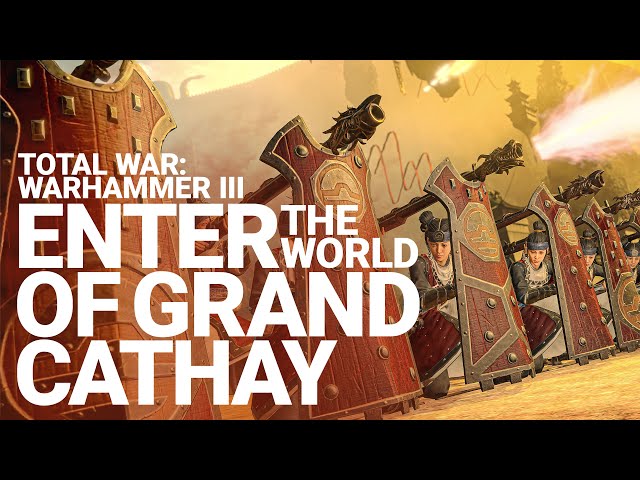 Before that, in September, CA shared the Grand Cathay reveal trailer, unveiling the elusive army for the very first time. Giving us the most substantial look at the faction we've ever seen – across both videogames and the Warhammer tabletop games – it revealed many of the units and heroes we can expect from the army. It also showed that Cathay will wear its Imperial China inspiration on its sleeve, with plenty of dragons, Terracotta Sentinels, and Chinese-esque architecture to boot (some of which just happens to be levitating).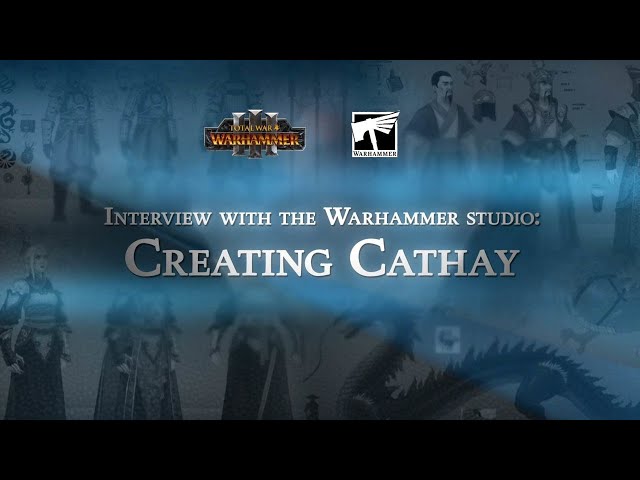 And if you're a tabletop fan, get even more excited. Alongside that trailer, Games Workshop said the Warhammer Studio had created rules for "each and every unit for use on the tabletop, including stats and special abilities," before Creative Assembly translated those into the videogame. Games Workshop designed the rules to work with Warhammer Fantasy Battle's eighth edition ruleset, and we expect they'll be part packaged as part of Warhammer: The Old World.
Total War: Warhammer 3 map
We'll be fighting in some new locations in Total War: Warhammer 3, including the Lands of the East and the magically disturbed Realms of Chaos. That first one is synonymous with Grand Cathay, while the second is halfway between a separate dimension and an extension of the material world. What that means from a gameplay perspective, we're yet to see.
However, following Total War: Warhammer 2's trend, Creative Assembly has confirmed that a Mortal Empires-type DLC will be available, combining the maps of all three Total War: Warhammer games into one, huge playable campaign. Presumably, that means you could march all the way from Cathay to Bretonnia. Not bad.
Total War: Warhammer 3 gameplay
Bar the gameplay trailer that was revealed back in May, we've seen little of Total War: Warhammer 3 in action. The 'Survival Battle' mode revealed in that video showed a few of the new mechanics coming to the series – including a few defensive base-building elements, and the options to upgrade your troops mid-battle. However, these objective-based battle types will only serve as the epic finales of campaigns, so the usual RTS battles will still be there.
Roman rule: All the details about the Total War: Rome board game
We also know that each faction, including those of the Chaos Gods, will have its own roster of Legendary Lords, and have seen Kislev's and Khorne's unit rosters.