Arma 4 is coming – confirmed. Czech developer Bohemia Interactive's Armed Assault series – long since officially simplified to the infinitely catchier 'Arma' – has for some time been generally recognised as the best multiplayer military simulation (mil-sim) shooter there is. And, on May 17, 2022, Bohemia finally announced Arma 4 was coming.
We'd been expecting that news; Arma 3, the series' last full iteration, remains one of the best tactical shooters ever made, and – bolstered with over a dozen great Arma 3 DLC packs and a huge library of Arma 3 mods – it's a consummate military playground that was crying out for Bohemia to take it to the next level.
The question of when we'll get a solid Arma 4 release date on PC and consoles is another matter, though. With its May 17, 2022 announcement, Bohemia also released Arma Reforger, a test-bed game to develop and perfect its new Enfusion engine, and fine-tune functionality to help develop Arma 4.
Arma 4 release date speculation
Alas, even with the arrival of Arma Reforger, we're probably still quite far off this game being ready to go – we'd speculate the Arma 4 release date will be in mid-to-late 2024.
Developer Bohemia Interactive has not made any official statements yet as to when we can expect Arma 4 to come to our gaming machines – and, on its release, called Reforger the "first milestone on the long road to Arma 4". All the signs suggest we've still got at least a year to wait.
Sure, we only had to wait a piffling four years between Arma 2 and Arma 3, but that was something of a special case. Arma 3 was a serious step change for the series, selling roughly twice as many copies as its predecessor on Steam, and forming a base for 14 DLC expansions (so far), of which the most recent substantial offering, Contact, came out in 2019.
Moreover, the game's ongoing engine upgrades and improving user generated content tools (not to mention the deep ocean of mods) have made Arma 3 a supremely versatile mil-sim playground – and one for which Bohemia was still releasing expansion content as recently as last year, in the form of its community-built 'Creator DLC' packs.
Still, with Arma 3's gameplay and visuals now severely showing their age – especially compared to what Bohemia's newer Envision game engine can do – we reckon it really is just a matter of time.
Here's the latest on Arma Reforger, and what we know about Arma 4 so far.
What is Arma Reforger?
In something of a surprise announcement on May 17, 2022, Bohemia not only revealed that Arma 4 was, indeed, in development – but simultaneously released Arma Reforger, a "creative platform" (playable on PC and Xbox Series X/S consoles) to test out the newest version of the Enfusion engine and "provide valuable feedback for the ongoing development of Arma 4".
Set on the Czechoslovakia-inspired, fictional island of Everon – the setting of Bohemia's original 2011 Arma: Cold War Assault – Reforger's gameplay takes place in a fictionalised 1980s, where American and Soviet soldiers face off using a roster of "era-authentic weapons, vehicles, and equipment".
Arma Reforger includes two multiplayer modes:
Conflict – two teams compete to capture strategic positions from one another by base-building and completing strategic tasks.
Game Master – one or more "curator" players create "responsive combat encounters" for the other players to take on.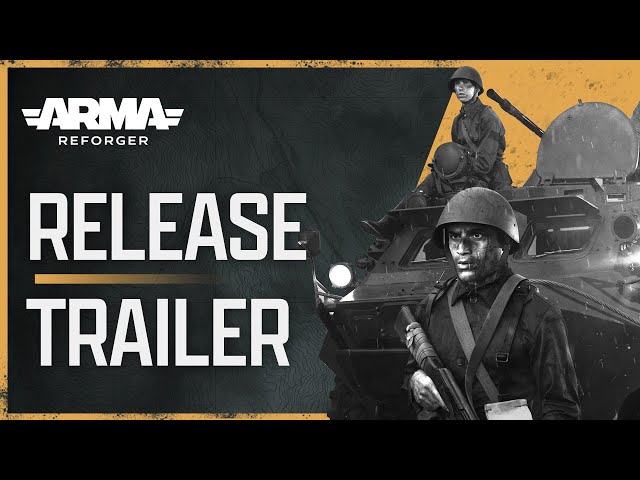 Bohemia says Reforger is also aimed at Arma's vast army of modders, laying groundwork for Arma 4 to be as much fertile ground for endless modifications as its predecessor.
To wit, Reforger includes a "suite of in-house development tools" called Workbench which reportedly includes the "exact same tools" used to make the game. The modded content users create using the Workbench can then be shared on Bohemia's "integrated, repository service" – titled Workshop – and can then be downloaded and played by Xbox and PC players alike.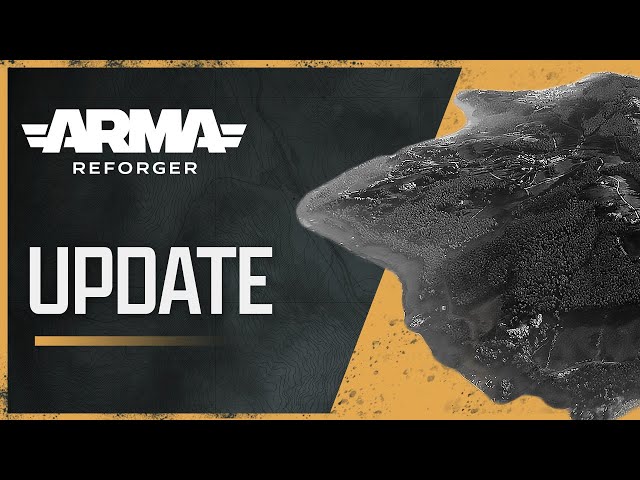 Arma Reforger Ground Support update
Revealed in the above trailer on December 1, 2022, the Arma Reforger Ground Support update is now live in the game. Bohemia Interactive's first of three promised large-scale updates to the game, Ground Support adds:
Arland – a 16-square-kilomoeter new playable island area
Combat Ops mode – Bohemia's "dynamic, cooperative, multiplayer-oriented game mode" which assigns your team three "randomly scattered" objectives to complete before exfil
Sa-58P and Sa-58V 7.62×39 Assault Rifles
4×20 Carry Handle Scope – for M16 rifles
Bohemia's published Arma Reforger roadmap plans for two more major updates – 'Air Assault' and 'Final Strike' on the road to the full Arma 4 game. We don't yet know when we can expect the second two to arrive.
Arma 4 trailers
While there's not yet an official Arma 4 trailer online, Bohemia has released the Road to Arma 4 trailer, including clips from all the previous games and a teaser for the Arma 4 logo, which you can watch below.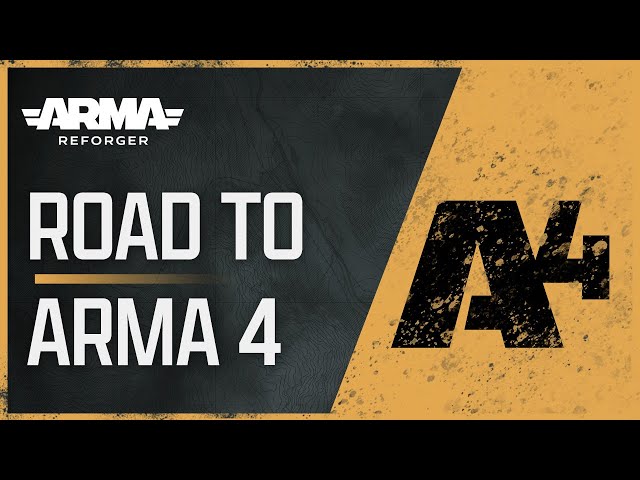 And, because we know you want it, here's that rip-roaring Arma Reforger trailer again, to show a little more of the new and improved Enfusion engine: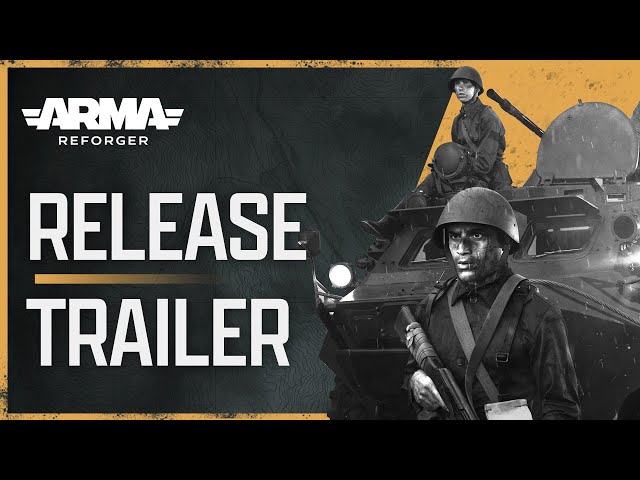 When it's finally time, we wouldn't be surprised if Bohemia makes the official announcement in the form of a teaser trailer, though, and rest assured: when it exists, we'll add it here.
Arma 4 leaks and rumours
Unsurprisingly, given how long Arma 3 has been alive and kicking – and especially in the long lull between the last full-scale official DLC in 2019 – broken only by the excellent Vietnam-focused S.O.G. Prairie Fire Creator DLC in 2021 – fans have been ever watchful for Arma 4 leaks that suggested Bohemia may be hard at work on a sequel.
The May 2022 announcement of Arma: Reforger – the early access proof-of-concept preview game for Arma 4 – is the first major official development fans have seen in years – but it's not the first time we've heard that title.
Arma Reforger had first surfaced in January 2021, when some apparently leaked game screenshots carrying a logo that read "Arma Reforger" were shared over Twitter by a user called @biostiel – whom some community members (on the Arma subreddit at least) believed to be a genuine Bohemia Interactive insider, with privileged information about their current projects.
Authentic insider or not, @biostiel's tweets swiftly clarified their claims, saying the game shown in the allegedly leaked photos was not Arma 4, but rather an unnamed, smaller-scale, multiplayer-only shooter project. It seems likely this was the same project Bohemia would finally reveal to the public in May 2022.
Biostiel also suggested the next mainline Arma title was "years away". The @biostiel account, and all the relevant original tweets, have since been deleted.
Discussions of what Arma 4 will look like have continued beyond Arma Reforger's release. The Arma Reforger project lead told our sister site The Loadout that Arma Reforger was, in part, about "building a community of modding experts for Arma 4". The June 2022 interview also floated the idea of monetised mods for the game.
Night gathers, then, and our watch continues. As soon as there's something more substantial – or, ideally, official – to get our teeth into about Arma 4, we'll let you know here.
In the meantime, you could get your FPS fix with one of the other best tactical shooters out there – or get more strategic with our guide to the best RTS games for PC.
If you'd rather stay in Arma-land, you can top up your mil-sim experience with some of the finest Arma 3 mods – or perhaps check out that Arma 3 DLC you were meaning to try.