Catan, Klaus Teuber's legendary board game of island-based trading, building, and domination, is getting a brand new digital version for the PS5, PS4, Xbox Series X/S, and Xbox One games consoles. The Train Simulator and Train Sim World publisher, Dovetail Games, announced on Wednesday it had struck a deal with board games behemoth Asmodee Entertainment – owner of the English-language rights to Catan – to make the new console edition.
It's being developed by Nomad Games, a UK-based studio that specialises in digitising tabletop games which has previously made, among other projects, licensed PC and console adaptations of classic adventure board game Talisman, and the Fighting Fantasy gamebooks.
Though it promises to "bring the power and functionality of games consoles and combine that with with the mechanics and themes of one of the world's greatest board games", and deliver "an immersive game experience like no other", Dovetail's initial announcement offers little in the way of in-game details, other than to confirm the game will have both single player and multiplayer modes. There's no indication of a release schedule or price range.
In the announcement, Dovetail's CEO Jon Rissik says the firm "can't wait to be able to bring the world of Catan to life in a way that hasn't been seen before on a digital platform".
As for Asmodee's side, Managing Director Andy Jones says it has "huge confidence" that the Train Sim maker will deliver "an amazing game for both Catan aficionados and new players alike".
While this will be the board game's first outing on Xbox and PlayStation, digital editions of Catan are already available for other platforms; German studio Exozet released the free to play Catan Universe for PC and mobile devices in 2017, then a Switch port of Catan in 2019 – and US developer Experiment 7 released Catan VR for Oculus headsets in 2018, then for PlayStation VR a year later.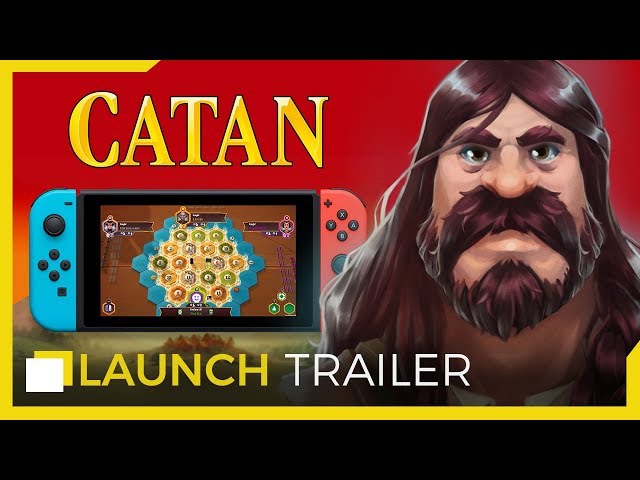 Has this news got you hankering for some settling (of Catan) once again? Why not refresh yourself with our guides to how to play Catan, and the best Catan expansions? Or perhaps you've got $300 spare and fancy snapping up a copy of Catan 3D Edition? Lucky you!
Catan: 3D Edition Catan: 3D Edition Amazon $300.00 $240.99 Buy now Network N earns commission from qualifying purchases via Amazon Associates and other programs.