10 June, 2021: For some fresher D&D: Dark Alliance gameplay, you can check out a video of four 'celebs' playing the game in The Loadout's coverage of E3 Summer Game Fest.
Publisher Wizards of the Coast released one last bombastic, fun-filled trailer for D&D: Dark Alliance on Wednesday, ahead of its release on Tuesday, June 22. Narrated, with tongue-in-cheek irreverence, by Flight of the Conchords' Jemaine Clement, the five-minute trailer underscores the game's light-hearted tone, while showcasing Dark Alliance's four main characters, its combat systems, enemy types, bosses, and gear. You can view the trailer (and bask in Clement's happy-go-lucky Kiwi energy) below.
Taking centre stage in the trailer is the game's combat. Alongside a display of various colourful, kinetic attack animations, we're told that each of the playable heroes (D&D icons Drizzt Do'Urden, Cattie-Brie, Wulfgar, and Bruenor Battlehammer) has over 50 unlockable moves and abilities. These, the trailer says, include combo-able light, heavy, and special attacks; defensive dodges, parries, and counters; ultimate abilities that recharge through combat; and 'empowered strikes' that pop up periodically to allow critical hits. These, it says, fit together to form an "emergent combat system, that will easily have your character switching between the most epic attacks in the game".
Away from combat, the trailer makes a specific point of the game's collectible loot being plentiful, and only earnable through gameplay – proudly stating "there are no microtransactions here".
Items come in classes from Common to Legendary, and, from the looks of the in-game equipment screen shown in the trailer, can be individually upgraded and customised too.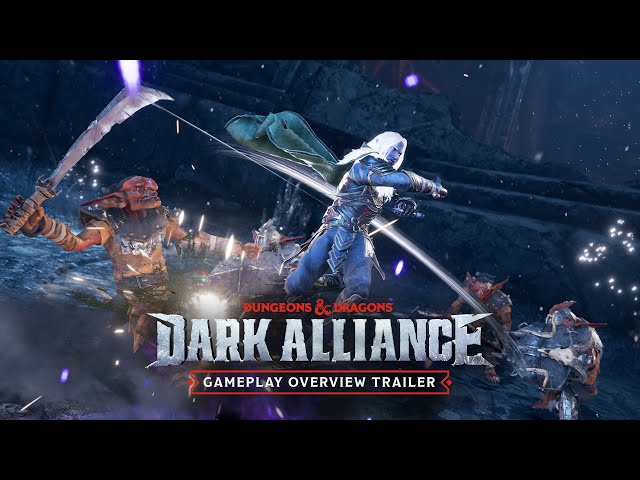 It also highlights the variety of baddies on offer in D&D: Dark Alliance; the game boasts over 30 enemy types, and numerous monstrous bosses, of different types and size classes, that the players can take on in any order they like.
This is the second full trailer that developer Tugue Games has revealed, following up its first official gameplay trailer, which dropped on March 16. In the meantime, the studio has put out multiple 'dev diary' type videos and livestreams, which you can check out on the game's YouTube channel.
It's also the second recent instance of a Wizards of the Coast-published product hiring a mainstream celebrity to promote it: spindly, well-spoken international superstar Benedict Cumberbatch narrated an animation about Drizzt Do'Urden just last month.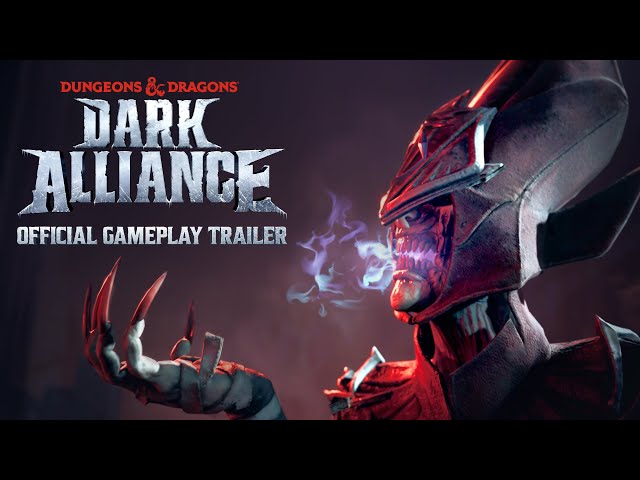 Dark Alliance's party of main characters comes straight from R.A. Salvatore's well-loved, 36-volume D&D novel series The Legend of Drizzt, whose first instalment was published in 1988, while the most recent dropped in 2020.
Jemaine Clement is one half of the New Zealand musical comedy duo Flight of the Conchords, alongside Brett McKenzie. The pair starred in a BBC Radio 4 series in 2004, and a popular, if short-lived, HBO American TV series from 2007 to 2009, alongside musical releases and tours.
Fancy your dungeon-bound battling with more dice, tables and cardboard involved? Try out our D&D 5E classes guide, or else our guide to the best Dungeons and Dragons board games 2021.