The D&D movie Dungeons and Dragons: Honour Among Thieves has another trailer out, packed with monsters, spectacle, and silliness. Released on January 23, the brand spanking new trailer not only has some knee slappers, it also gives us a better idea of the film's structure – from the prison scene at the start, to the way the heist-ers enter the fiery underworld, to the dangers they encounter when they get there.
The new trailer also gives an insight into the previously mentioned "greatest evil the world has ever known" which the protagonists have accidentally helped to unleash. Apparently it's an "army of the undead" which these naughty red-robed DnD Wizards have unleashed.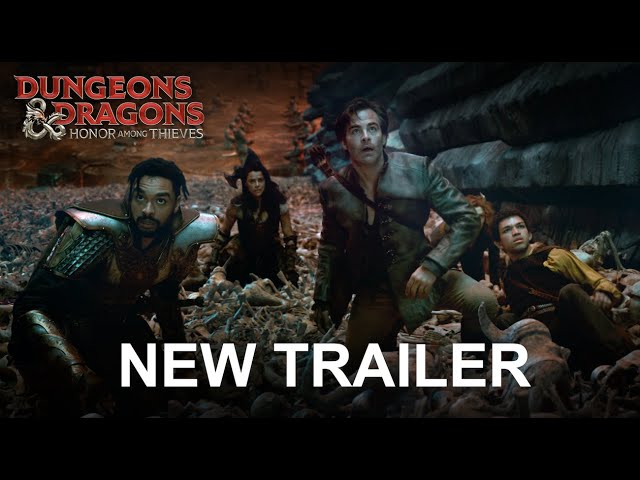 Other than that, there's plenty more shots of the DnD monsters we've already seen in past trailers – from the snow-owlbear, to the slobbering mimic. But the story, and especially, the comedy, were the highlights of this video. We just hope the film is not making the classic error of giving away all the good jokes in the trailer.
Dungeons and Dragons: Honor Among Thieves is slated for release March 31, 2023. It stars Chris Pine as a bard, Regé-Jean Page as a humourless DnD paladin, Michelle Rodriguez as a DnD barbarian, and Justice Smith as a somewhat cowardly DnD sorcerer.
Though the film is still a couple of months away, there's already tons of merch out for it, from a dragon Nerf gun to DnD movie Wizkids miniatures and plushes.