Over the years more than 100 Lego video games have been released, with almost a third of them based on licences like Indiana Jones, Jurassic Park, Star Wars, and Harry Potter. That makes selecting the best Lego games to play rather tricky!
But fear not! As devoted fans of both Lego and video games, we've happily pored through the enormous catalogue looking for the very best, all the way back to the very first Lego game, 1995's Lego Fun to Build. That didn't make the list – safe to say, things have come a long way since then!
If all this talk of digital bricks has whet your appetite for the real thing, check out our guides to the best new Lego sets of 2023, the best Lego sets for adults, or, if you're feeling flush, the world's most expensive Lego sets.
These are the best Lego games of all time:
Lego City Undercover – family friendly GTA
From the moment you step into the world of Lego City Undercover, it's immediately apparent that it is in essence a kid-friendly spin on the Grand Theft Auto template. Instead of theft, murder and robbery, the focus is on upholding the law and keeping the peace – yet the gameplay very much follows the GTA format.
Cast as a policeman whose beat is an urban sprawl based on the Lego City toy theme, you'll explore a large open area, dashing to missions, hopping between vehicles (commandeering them as an officer of the law, of course), and chasing down the baddies.
It might not be the top-of-the-pile open-world game for adults, but it's a wonder for families, letting the generations connect over a genre that typically ostracises younger players.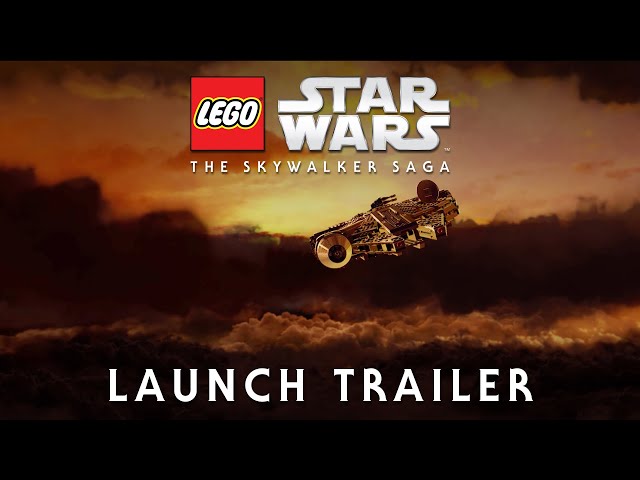 Lego Star Wars: The Skywalker Saga – the force is strong with this one
There have been a lot of Lego Star Wars games over the decades (and a lot of great Star Wars Lego sets). The best by far, however, came last year, with Lego Star Wars: The Skywalker Saga. Rather than simply compiling the previous Lego games based on Star Wars movies, Skywalker Saga sees them generously rebuilt, letting you play through every single one of the core numbered Star Wars movies.
The detail, nuance, character, and humour from the earlier games is all in place, but things are taken to a new level in terms of quality and ambition. And, as with so many of the TT Games Lego releases, it excels in bringing together players of all ability levels for a joyful shared experience.
Lego DC Super-Villains – it's good to be bad
While on release Lego DC Super-Villains somewhat divided critics, it delighted so many players. By 2018 the licensed Lego game formula had become rather familiar, but in handing things over to the villains, this curious gem subverted the expected formula.
Technically the fourth Lego Batman game, it leaned into the sillier, more playful side of Dark Knight lore, where the villains are as eccentric and buffoonish as they are menacing. The result? Not the most esteemed work to grace the video game realm, but it is straight up delightfully fun.
Lego Dimensions – bringing digital toys to life
Lego's move on the 'toys-to-life' concept – made famous by Skylanders – fused the concepts of playing with real and digital bricks. The base Dimensions set came with a plastic platform. Place one of the specially released Lego models or minifigures onto said base, and it would magically appear in game.
Dimensions generally follows the template of the other mainline TT Games Lego releases, meaning plenty of playful, welcoming action and exploration. But different characters – often released in physical expansion sets – brought different abilities, and access to specific areas.
Like any toys-to-life game, Dimensions can get expensive. But it remains a superb Lego flavoured distraction, and moments when players rebuild a real toy, only to have its form change in-game, are utterly beguiling for younger players.
Lego Harry Potter Collection – spellbinding
Compiling LEGO Harry Potter: Years 1-4 and Years 5-7, this collection solidified the perfect pairing between the boy wizard's license and Lego. Realising locales such as Borgin and Burkes, 12 Grimmauld Place, and, of course, Hogwarts, provides a wonderful interpretation of the wizarding world.
The detail on offer is remarkable, with a game made from bricks handsomely communicating a cosy, diorama-like take on the books, while still feeling fresh. For Potter fans, it's essentially unmissable.
Lego Life of George – ahead of its time
One of the lesser known Lego games, Life of George came to mobile in 2011 – and came with real bricks. Lego's intention was to give youngsters a meaningful digital experience that also returned them to creative play in the real world.
The idea was that you would build something for real, then scan it with your phone, whereupon your construction would leap into your game, letting you tackle puzzles and more.
While the game was short lived, running from just 2011 to 2013, it offered something both striking and distinct, and apparently taught Lego a lot about how to connect physical and digital play. We rather miss George and his potential.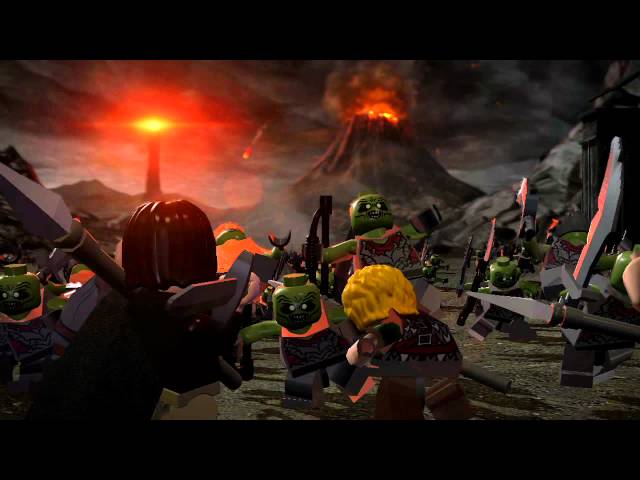 Lego Lord of the Rings – one brick to rule them all
Often, a licensed Lego game triumphs by delivering contrast. Lego Lord of the Rings is brilliant because of how it mixes the anarchic silliness of TT Games' creations with the often stern, frequently sincere tone of Tolkein's world. Based on the LotR movie trilogy, it is constantly entertaining.
The developers announced they were reducing the levels of slapstick evident in their previous games – so instead they spoofed a lot of the original LotR narrative. Lego Lord of the Rings introduced a considerable range of new abilities to the Lego games, and gave a spotlight to characters from the books that the movie adaptations passed over.
Make sure you check out our guide to the best Lego Lord of the Rings sets if you're a fan of both properties.
Lego Marvel Super Heroes – blockbuster action
Lego Marvel Super Heroes gives you a great sweep of Marvel heroes to play with, and lets you cheerily jumble them up without much care for the narrative constraints of the increasingly fractured and intricate Marvel universe. Bold, knowing, and always on the cusp of silliness, it reminds players that Marvel's world can stride forward with a spring in its step and a slightly daft smile on its face.
Lego Builder's Journey – peaceful puzzler
Quiet, thoughtful, and a treat on handheld devices, Lego Builder's Journey looks nothing like the other Lego video games. The protagonist is a small stack of bricks, navigating a series of tiny dioramas built from Lego pieces. It's a puzzle game that feels like tinkering with Lego, and tells a surprisingly moving story despite being so simple.
Lego Creator – a vintage classic
We're not going to lie. We got our copy of Lego Creator mounted free on a box of cereal in early 1999. It wasn't much of an investment, but the game was rather wonderful. It might not hold up today, so Lego Creator really makes this list as an interesting and important moment in Lego's video game journey.
It could almost be framed as an art tool rather than game, in that there were initially no missions or stages, but rather an infinite supply of bricks to build with.
Over time, though, it was expanded with the likes of Harry Potter content packs, gradually becoming more and more like a true game. Perhaps now it's greatest value is to collectors; both in cereal box form, and as a boxed release that came with the rare minifigure named Bob Motorcyclist.
The diversity of this list shows what a great companion Lego makes for other intellectual properties, and the only surprise is that, with all the great Disney Lego sets, there's no full-on Lego Disney video game yet. If you want even more Lego gaming action, check out our guide to the best Lego board games.