In a bizarre twist of fate, some of the non-tournament legal Magic: The Gathering cards from the game's controversial 30th Anniversary edition are selling at a higher price than the genuine cards they are based on.
Say you want to buy a Tundra Dual Land from an online store like TCG Player or Card Kingdom. Right now, it'll cost you more to purchase a 30th Anniversary edition collector's item with a retro frame than it will to pick up a genuine, usable Revised (3rd edition) copy of the card.
For instance, Card Kingdom has Revised copies of Underground Sea for sale for $791.99. Its asking price for the retro-frame 30th Anniversary copy of the card? $799. Things appear more stark over at TCGPlayer where, for instance, Tropical Island costs $335 if you want a Revised copy from 1994, but $999 if you want a retro frame 30th Anniversary edition from 2022.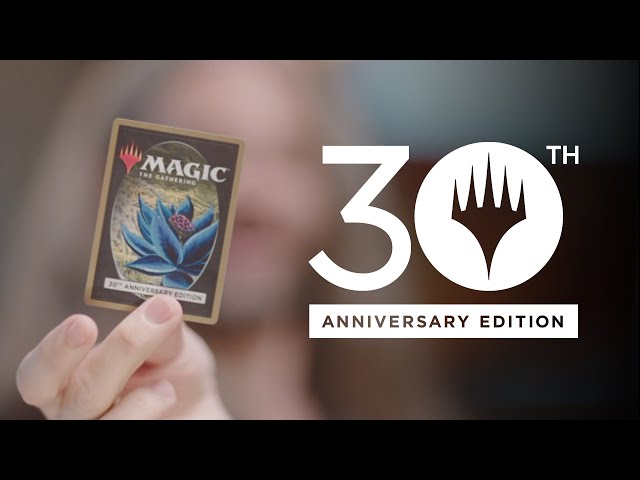 This seems pretty staggering, given that the 30th Anniversary cards all come with non-standard card backs, making them unusable in MTG tournaments (or unsleeved games). But for the average Commander player, who'll be sleeving up their cards and obscuring the backs anyhow, that probably doesn't matter much.
It's impossible to speculate just how many copies of the 30th Anniversary edition cards are on the market. Based on their price point, however, we'd guess they're extremely scarce. Both Card Kingdom and TCG Player are also 'out of stock' on many of them – and not just the rarest cards like the MTG Power 9.
When Wizards of the Coast announced Magic: The Gathering's 30th Anniversary edition last year, it was loudly derided by large swathes of the MTG community for its $999 price tag, non-tournament legal status, and the randomisation of its cards. Fans were frustrated to see copies given freely to rich influencers, and the ire reached such a point that a Yugioh streamer felt the need to apologise for taking on a sponsorship. When the 30th Anniversary edition sold out rapidly, many fans speculated (without much evidence, it must be said) that the sale had been taken down prematurely to 'save face'.
One Swedish LGS even made their own version of the 30th Anniversary edition using real cards, selling it at a lower price than Wizards' version. Hilarious at the time, this event in retrospect seems to herald the current state of affairs, where the fake cards have outstripped the price of the real ones.
For more money-based Magic stories, check out the list of the most expensive MTG cards, and our guide to the MTG Reserved List to find out why they're destined to cost so much. And here's a handy guide to MTG proxies – they don't all cost hundreds of dollars!