The upcoming Magic: The Gathering set taking place in the Lord of the Rings universe will not feature any of the game's new Battle cards, head designer Mark Rosewater has announced, via his Blogatog blog.
This comes as quite a surprise, because (as you might recall) Lord of the Rings has plenty of iconic battles, from Helm's Deep, to that one with the elephants. In fact, when the new MTG Battle card type was teased, many fans thought they were a shoe-in for the upcoming Lotr set.
But, for whatever reason, it seems this isn't the case, as Rosewater confirmed that only the six card types from early 2000s Magic would be featured. We already knew that MTG Lord of the Rings had no planeswalkers, as this was declared by Blake Rasmussen in the 'first look' at the set. That might seem obvious, since MTG's planeswalkers are a concept from Magic's own setting, not JRR Tolkien's, but that didn't stop Wizards turning DnD gods into planeswalkers in the past.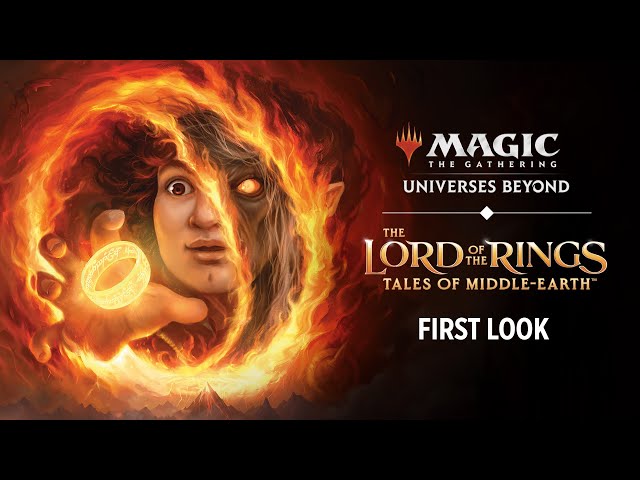 MTG Lord of the Rings previews begin very shortly, on May 30, and more information about the set is slowly coming to light. Rosewater shared his teaser for the set via his Blogatog blog on Tuesday. While there are no Battle cards in the set, there is an enormous, 18-card collage depicting just one battle (the final one, with those elephants).
Check out the MTG release schedule here, to see how Lord of the Rings fits in – the set's coming next month, on June 23!