Paradox's blockbuster cosmic grand strategy game – and dangerously addictive sentient space mushroom simulator – Stellaris will be getting its long-awaited, free 3.0 'Dick' update, next Thursday (April 15) to coincide with the release of its latest bumper expansion, Nemesis.
Named after iconic sci-fi author Philip K. Dick, the free 3.0 update features a completely new Intel system for exploring and collecting information in the early game, as well as extensive reworks to first contacts with other species, and Stellaris' planetside economic systems, according to a features breakdown video released by Paradox yesterday. The publisher says the economic rework covers how you develop your planetary infrastructure and industries, plus the systems for growing and resettling pops (the tribes of organic or cybernetic minions that turn the economic wheels of your galactic empire).
There's also been a work-over of the mechanics to automate management of your planets and sectors, something that can generate some busy-work and headaches towards the late game, when your dominion covers half the cosmos. The 'Dick' update will arrive free for all owners of the game, at the same time as the launch of the Nemesis DLC on Thursday, April 15.
Nemesis, the fifth major content expansion for Stellaris, was revealed on video back in February, then got an official release date halfway through last month. It's available to pre-order now for $19.99 / £15.49.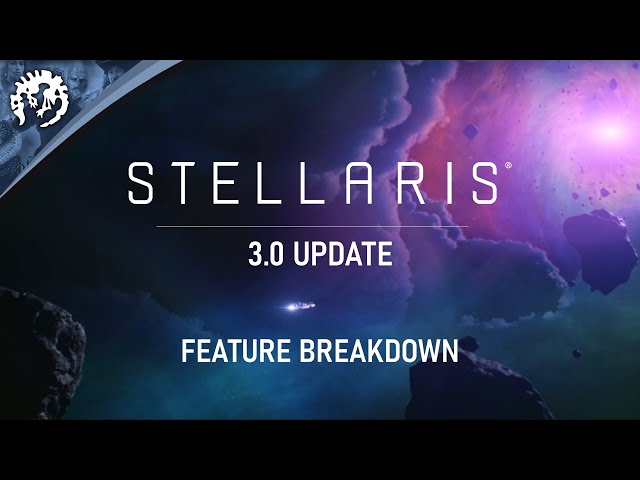 It comes after 2020's Federations DLC – allowing you to play at Star Trek and form interstellar councils (or, y'know, smash them up) – and 2018's Megacorp, which added systems to live out your cosmic capitalist fantasies as your very own Weyland-Yutani or Tyrell Corporation.
The Stellaris base game was first released in 2016, and has since sold more than two million copies, at one time reaching a peak of over 68,000 concurrent players.
In the traditional manner of Paradox strategy titles, it's had no fewer than 17 DLC packs added to its ever-increasing galactic strategy empire, of which Nemesis is only the most recent.
While rumblings of a sequel in the offing are inevitable for a game that's been out for almost seven years, we've not yet seen any solid signs of a Stellaris sequel on the horizon.
This is a Paradox strategy game, after all; we've probably got at least five more years of expansion packs to come yet.
Speaking of Paradox's wealth of mind-boggling, richly-scaled strategy sandboxes, why not sample the virtues of Hearts of Iron 4, or check out the latest incoming DLC for Europa Universalis IV, Leviathan.
Or, if you're more the token-toting sort, there's also a Stellaris board game on the way.