Games Workshop is removing 13 classic Warhammer kits from the Age of Sigmar range, as the 21 different units they can build won't be included in the next Cities of Sigmar battletome. A Warhammer Community blog post on Thursday tells fans "many of these aren't gone for good, and will in fact be returning in due course under the banner of Warhammer: The Old World".
"Many" isn't "all", so some of these kits could be on the way out forever. That could mean that the unit will return with a shiny new plastic kit as part of The Old World range, something GW promised when it revealed the first new models for the game at Warhammer Fest 2023. We also don't know the Warhammer: The Old World release date, so it could be some time before these models are available again.
Here's the full list of all the model kits leaving the Age of Sigmar range:
Freeguild general on foot
Freeguild Crossbowmen / Freeguild Handgunners
Freeguild Guard
Hellblaster Volley Gun / Hellstorm Rocket Battery
Freeguild Pistoliers / Freeguild Outriders
Freeguild Greatswords
Demigryph Knights
Flamespyre Phoenix / Frostheart Phoenix
Phoenix Guard
Wildwood Rangers / Eternal Guard
Sisters of the Thorn / Wild Riders
Araloth / Noble Prince
Shadow Warriors / Sisters of Avalorn
The move to Warhammer: The Old World is a homecoming for these classic models, which all began life as Empire, High Elf, and Wood Elf models in the original Warhammer Fantasy Battles game.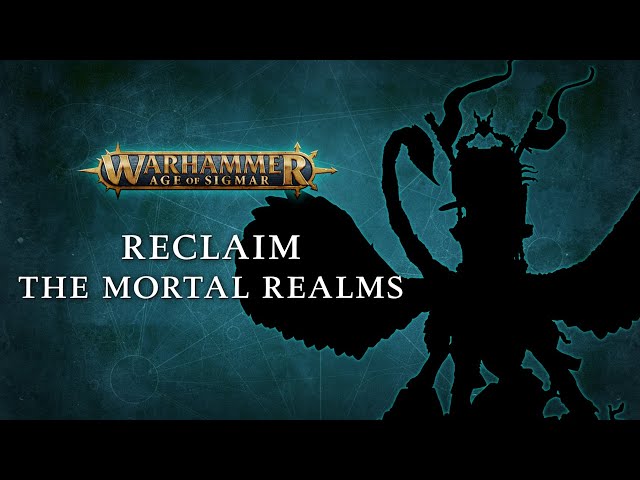 The new models revealed for the Cities of Sigmar launch box and Freeguild Fusiliers look excellent, and Games Workshop says in the WarCom post that the old kits are being ditched "to make way for these new models". The Cities of Sigmar have one of the most expansive ranges in the game, but its still rather slim compared to the Space Marines.
Can't wait for Warhammer: The Old World to launch? Kings of War is one of the best miniature wargames there is, and has its own range of characterful fantasy warriors. Or if you want to keep your fantasy figures on round bases, check out Warlords of Erewhon, designed by the father of Warhammer 40k Rick Priestley and published by Warlord Games.