One eager hobbyist has created a hefty model of the Swine Prince boss from Darkest Dungeon, using a Warhammer Nurgle greater daemon kit and a lot of modelling putty. Though its body is clearly gifted by the god Nurgle, Bryce (who prefers not to provide a surname) plans to use this putrescent piggy as an Orruk Maw-Krusha in his "swine themed" Orruk Warclans Age of Sigmar army.
Bryce worked on the Age of Sigmar conversion "for about four days in a row", using "apoxie sculpt for all the sculpting, the Citadel Skulls set for all the skulls, some airsoft BBs for all the big boils on the legs, and styrene sheets for the cleavers and leg bones". Wargamer suspects that the entrails were created using the Greenstuff World tentacle roller tool.
This isn't the first converted unit in Bryce's Orruk Ironjawz army: "I've already finished some Brutes", Bryce says, adding "I don't plan on stopping until I have at least one of each unit". With new Orruk Ironjawz revealed at the Nova Open, Bryce's project has just gotten bigger. You can find more pictures of Bryce's work on his reddit profile.
Bryce describes himself as "more of a hobbyist than a gamer", adding "I've always made my models with the intent to one day see them on the tabletop". He plans to make a homebrew battletome and war scrolls for his pig-faced Orruks: "That way they can feel more like how the Swine are in Darkest Dungeon".
Ah, fantasy pig-men. Some classic depictions of Orcs give them piggy faces, and some DnD miniature manufacturers make models of them: there's some in Otherworld Miniatures retro-inspired range. Privateer Press' miniature wargame Warmachine has a whole race of pigmen, the Farrow, a mixture of bandits, shamans, butchers, and mad-scientists.
If you'd like to get your hands on miniatures exactly like the designs from Darkest Dungeon, you'll find a huge set in 'Darkest Dungeon: The Board Game' by Mythic Games. Wargamer's Matt Bassil was generally positive in his Darkest Dungeon board game review.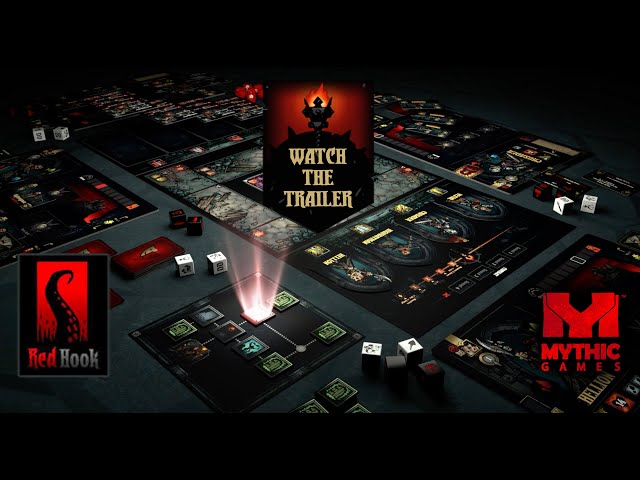 He had some caveats about the dungeon crawler gameplay, but he was enthusiastic about the quality of the models – and there's so many in the box that he's still painting miniatures from it now.