Games Workshop has revealed the "entire magnificent range" of new models for the Warhammer Cities of Sigmar faction. A post on the Warhammer Community website on Friday shows off many new kits for the updated Age of Sigmar army, but still doesn't reveal the Cities of Sigmar launch box release date, which will be the first chance for fans to get their hands on any of the new kits.
It's likely that Cities will be the last major range refresh in Age of Sigmar's current edition. The faction has had a high density of 'legacy' kits from Warhammer Fantasy Battles, but with the Warhammer: The Old World release date somewhere on the horizon, GW is taking pains to establish a distinctive identity for the Cities, discontinuing many of the classic kits.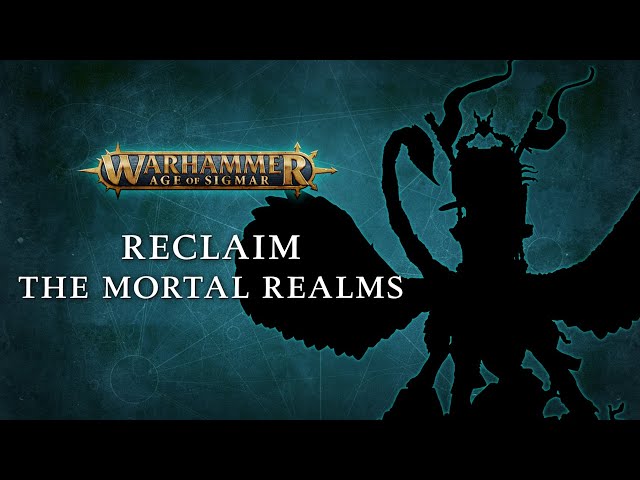 Here are the new kits that Games Workshop revealed for the Cities of Sigmar:
Pontifex Zenestra, Matriarch of the Great Wheel
This special character model leads one of the cults dedicated to the Godking Sigmar. According to Warhammer Community, "a great coruscating halo of heavenly force lashes out at enemies as she is carried into battle on an ornate palanquin by pious warriors eager to prove their devotion". The smart money says she'll be a Priest with some mortal-wound generating ranged attacks.
Ironweld Great Cannon
According to WarCom, "the Ironweld Great Cannon is an artillery piece that strikes a balance between speed of reloading and raw, destructive firepower". It adds that the City's basic infantry "often rally behind their sturdy wing-shields for reprieve during battle", suggesting the cannon will provide allies with either a defensive buff against shooting, or a morale bonus.
Freeguild Command Corps
WarCom introduces a selection of characters as the Freeguild Command Corps, though it looks like these will be several separate heroes rather than a multi-character unit like the Gobbapalooza.
The characters revealed are: War Surgeons, the banner-bearing Great Herald and Mascot Gargoylian, soul-saving Soul Shepherds with Corpus Somni pipers, bodyguard Arch Knight, and discipline maintaining Whisper Blades.
Freeguild Cavalier-Marshal
The Freeguild Cavalier-Marshal is another general choice for the army, combining the best of two, previously revealed units, the Freeguild Cavaliers and the Freeguild Marshal. As the saying goes, "I'm on a horse".
It's a good time for Age of Sigmar fans. Not only are we getting some amazing new models, but there's a fantastic Age of Sigmar RTS on the way, as Wargamer found out in our Realms of Ruin preview – check back here to keep tabs on the Realms of Ruin release date if that's piqued your interest.