The Warhammer Plus subscription page is currently blocking Canadian IP addresses, meaning Canadian fans can't subscribe to Games Workshop's premium Warhammer fan-club, including its media streaming service, exclusive miniatures, and some features in companion apps. Warhammer 40k fans first reported the issue on Reddit on August 2, and it's still a problem at the time of writing.
The 'Battle Forge' army builder is a popular feature in the new Warhammer 40k app, allowing users to construct army lists for their Warhammer 40k factions. Though it's currently available for free, Games Workshop plans to make it a paid service locked to a Warhammer Plus subscription from "the end of August", so Canadian fans are set to be barred from the tool once the paywall goes up.
Fans began discussing the issue on the r/Warhammer40k subreddit on August 2. On August 10 Redditor No_Form_1967 shared a screenshot, purportedly an email from a GW customer service rep, which states "the introduction of Quebec's language law, Bill 96″ is at the root of the ban on new Canadian subscriptions to Warhammer+. It adds that "the nature of [Warhammer Plus] does not allow us to restrict this change to residents of Quebec".
Quebec's Bill 96 came into effect on June 1, and aims to promote the use of the French language in the Canadian province. Among its provisions, it requires that any commercial service offered in Quebec must be available in French. This presentation from Case Western Reserve University School of Law goes into much more detail on what this means for businesses: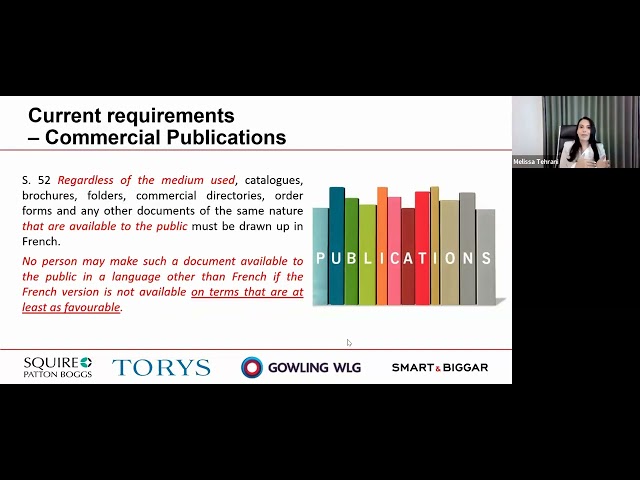 Games Workshop has not made an official statement confirming that the issue is the result of Quebec's Bill 96. On August 11 the Warhammer Official Twitter account stated that "local challenges" were preventing Games Workshop from accepting new Warhammer plus subscriptions in Canada, and that the firm does not have an "estimated date" for when it can resolve the issues.
Wargamer has contacted Games Workshop but has not received comment at the time of publishing.
Warhammer Plus is a divisive topic in the Warhammer fandom. When Games Workshop launched the Warhammer TV streaming service, complete with original animations, it also adopted a stricter policy regarding fan films, stifling several fan projects (though some have found ways to work around it). The value proposition of Warhammer Plus has been hotly debated, though the Wargamer Warhammer specialists are both subscribed.